February 2 - 9
Adaptation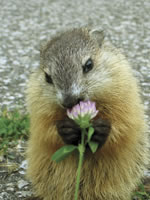 Gardeners can attest to the adaptability of that overgrown squirrel known as a groundhog, able to breach most any obstruction known to man in search of juicy fruits and veggies. The robust rodent has even achieved a degree of cuteness, and learned how to predict the seasons, although the arrival of this year's winter weather is as uncertain as its end.
---
Learning Lenape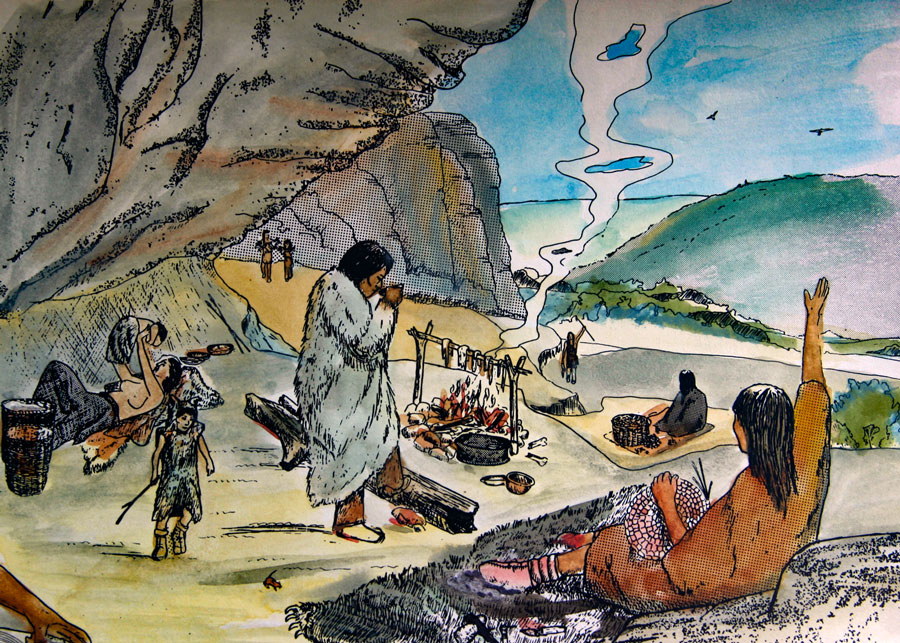 For Archaic peoples, rock shelters, consisting of natural overangs or hillside depressions, were temporary stopovers that offered protection from the rain and snow. In winter they might have been closed in with windbreaks made from skins or brush.
The native people of northwestern New Jersey had no written history. In fact, they had no writing except for the use of pictographs, some of which were carved on stone. Much of what we do know about New Jersey's prehistory is a result of work done by archaeologists, or from early accounts by explorers and travelers, along with journals kept by missionaries and settlers in the 1600s and early 1700s. For over 12,000 years the Lenape and their ancestors occupied northwestern New Jersey, successfully adapting to climatic changes in their environment. But, after a little more than a century following European colonization, only a few Indians remained. Arrowheads, stone axes, pottery and other objects are still occasionally found in a farmer's field or along a riverbank, but only a rough sketch of a robust culture remains; we know nothing of the human deeds and dramas that occurred. More...
---
Points of View
Although

10,000 previous winters

had taught native peoples how to adapt, the Morristown encampment of 1789-90 presented a supreme challenge for patriot soldiers. Walk up the hill at Jockey Hollow that held two hundred soldier huts for the Pennsylvania Brigade in early 1790. Imagine staying there until it gets warm enough sometime in April to take off your down jacket, not to mention long johns. Imagine standing there without your shoes on, without even one of the huts on top of the hill for retreat from the incessant cold. Try to conceive of something important enough to keep you on that hill for the rest of the winter. More...
Visit the site of the

Great Story

, Morristown National Historical Park, and learn about the life of a common soldier during the encampment at

Jockey Hollow

, where General Washington and the Continental survived through what would be the coldest winter on record. Call 973-543-4030 for more information.

---
Peace on Montana Mountain

The Tibetan Buddhist Learning Center on Montana Mountain in rural Washington Township in Warren County.
No story of American Buddhism would be complete without recognizing the passionate energy and devotion that the Tibetan Buddhist Learning Center's founder,

Geshe Wangyal

, poured into Buddhism on this soil. One of the Skylands' most sublime settings,

Labsum Shedrub Ling

, as it's known in Tibetan language, is a tranquil, park-like setting, open to the public. This Sunday's (Feb. 5) Founder's Day is a celebration of Geshe Wangyal's arrival in the United States on February 5, 1955 and his ferocious efforts on behalf of Americans.

Guests are welcome

to the remembrance held within the Main Temple, where the service will include prayers, a teaching, and sharing of stories of Geshe Wangyal's life.
Buddhism has seeped into American life with great flourish and has flowered into a vast array of forms. Introduce yourself to this very special place! For more information click or call 908-689-6080. 93 Angen Road, Washington, NJ.

---
---
Mush Slush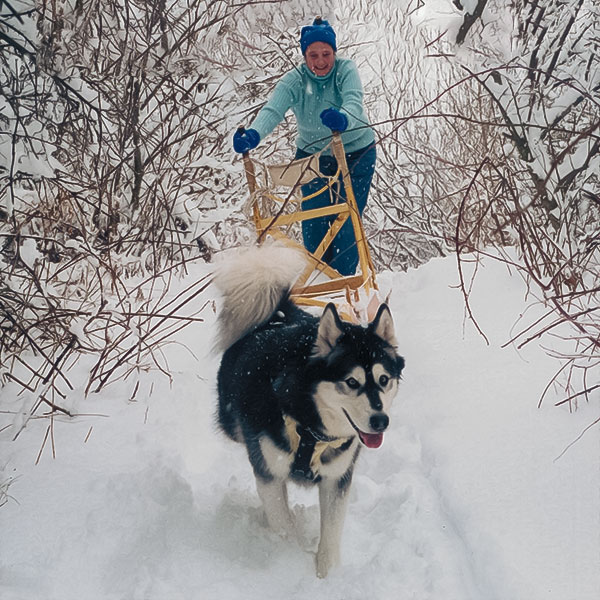 Is dog sledding still a thing in New Jersey?
Once upon a time you could dream of snow-bound adventures like the Alaskan Iditarod in places like Oxford NJ (above). These days ample snow seems less likely, but you may be able to sneak in a cross country skiing excursion at some point. And when a storm does hit, snowshoeing provides a cardio-packed punch of a workout and a chance to look at the outdoors in a new way! Both activities are easy to learn, inexpensive compared to other winter sports, and pose little risk of injury.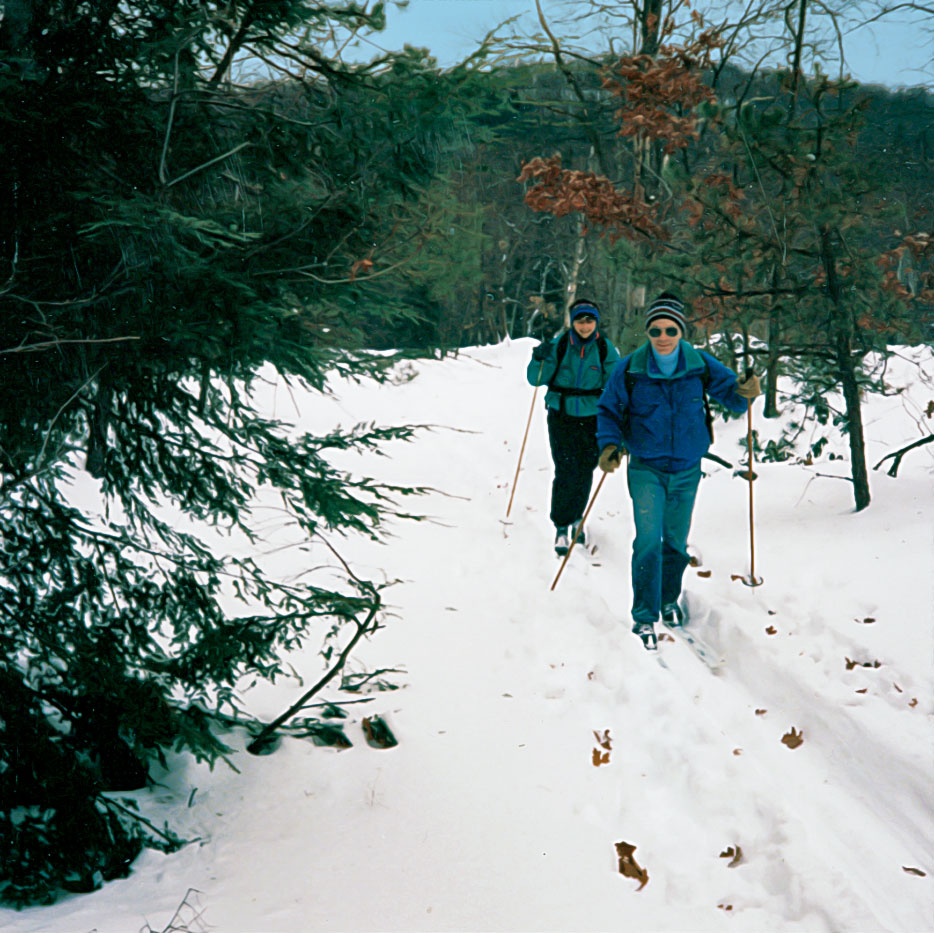 Cross country skiing is only as strenuous as you want it to be, and it's easy to learn.
---
No More Hibernation!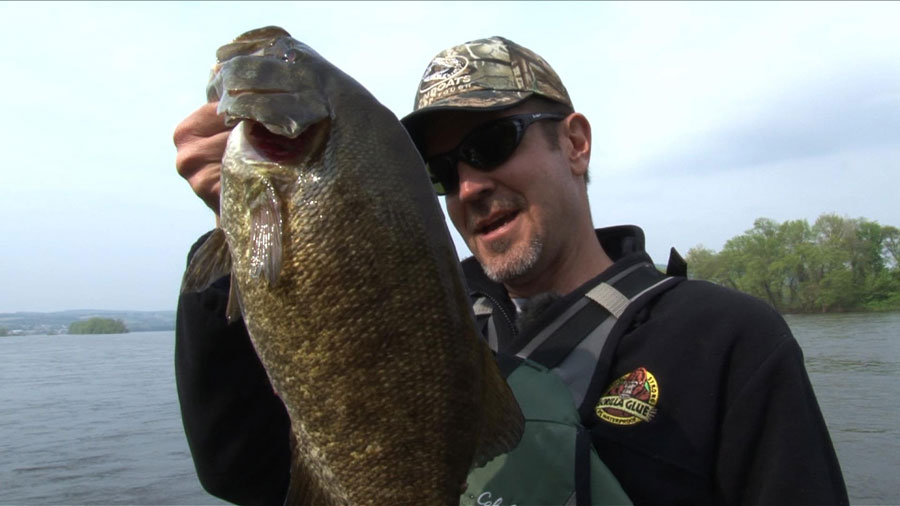 Cold water poses the fine opportunity for catching walleye and muskie from the river. Feeding activity from each increases during the winter. If you know where and when to look, the cold water period may offer the best opportunity for anglers to catch a trophy river bronzeback. Walleye spawn during the late winter, so females must nourish eggs throughout the coldest period. The Delaware River angler need not hibernate!
---
In A Winter Way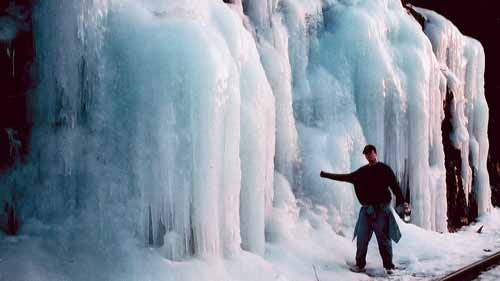 The many rolling hills of the Skylands offer an abundance of viewpoints not otherwise visible in other seasons. Some intrepid hikers don't take to the trails until the branches are bare and the ground is frozen, in search of vistas from ice formations to sun glistening on a freshly fallen snow.
---
Beauty Pageant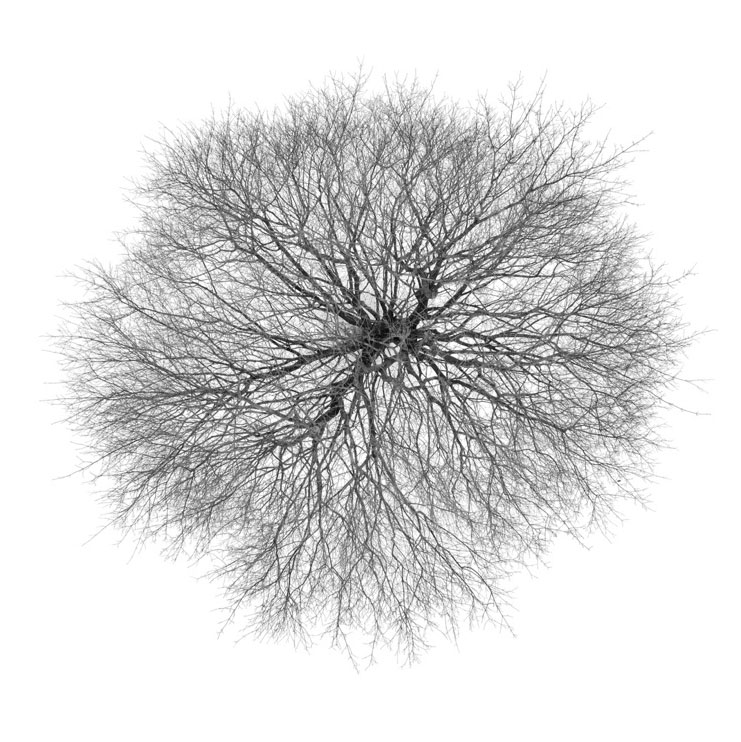 Trees From Above is a collection of black and white images of trees created by renown New Jersey photographer Dwight Hiscano from an unlikely view- from directly overhead- made with a drone using snow as a white backdrop. The image displayed here is part of this year's Highlands Art Exhibit
The Ninth Annual Highlands Invitational Art Exhibit, entitled

Advocates of Natural Beauty,

features an eclectic mix of photography, oil and watercolor paintings as diverse as the Highlands themselves. The exhibit highlights the unique flora, fauna, and landscapes of the four-state Highlands Region, which includes Pennsylvania, New York, and Connecticut as well as New Jersey. The exhibit is on display at The Farmstead Arts Center at 450 King George Road in Basking Ridge until February 26. Check the website for gallery hours.
---
Digging Deep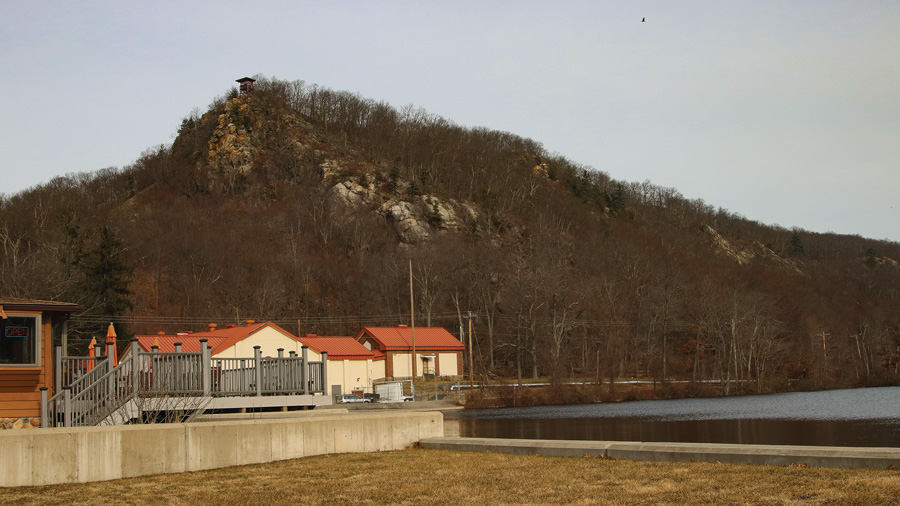 Picatinny Peak rises above Picatinny Lake, once known as Clifford Pond.
The Cultural Resource Program at Picatinny Arsenal has documented dozens of historic and Native American archaeological sites that tell a story that spans centuries in the New Jersey Highlands. More...
---
---
Warm greetings and best wishes

for a year marked by achievement and fulfillment! We hope you keep the

personality of the New Jersey Skylands

near and dear when you need to freshen your horizon among the hills and valleys of Northwest New Jersey!
For many, winter is a season for reflection. The challenge of the season strips away pretense, and offers a time for learning.
---
Cold Calls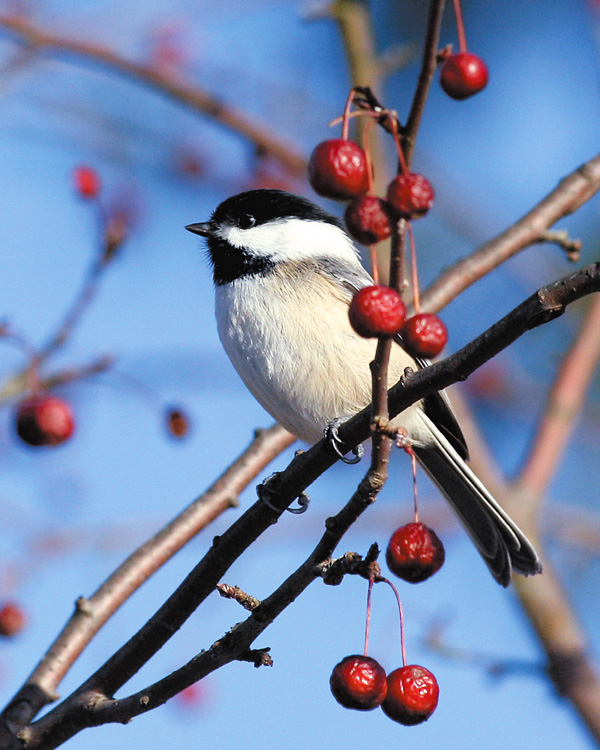 The shortened days of winter in the Skylands afford a chilly but unequaled opportunity to draw closer to nature and to enjoy the quiet that descends with the withdrawal of activity to the indoors. On these cold days, while local countryside vistas remain open and unshrouded by their canopy of leaves, the fields, forests, and woodlands of our region are prime for the pastime of winter birdwatching. More...
---
Whose Woods Are These?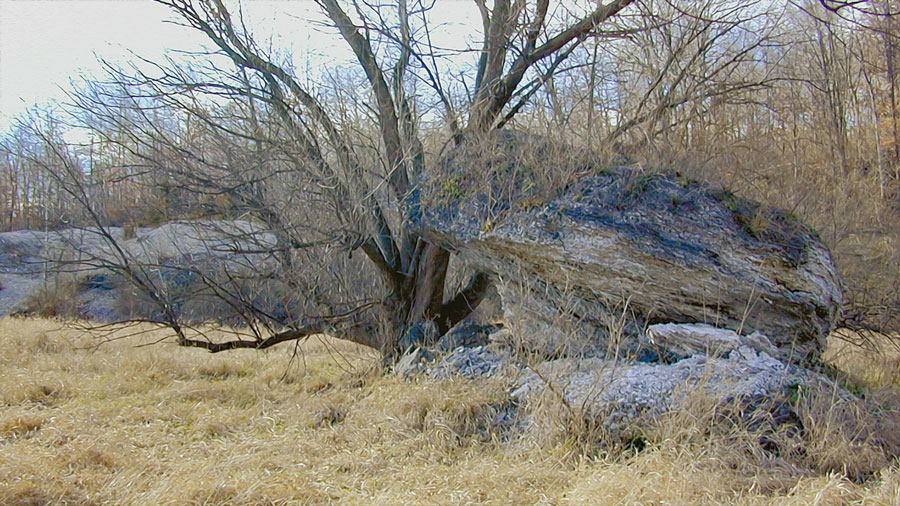 What the heck kind of rock is that big brown petrified toad anyway? All those layers... it looks kind of like its growing out of the ground. How did it get there?
Before winter really sets in, take advantage of the opportunity for a walk that can reveal more than you can imagine in the barren woods. The beaten-down forest rewards hikers with visible reminders of a busy past, sometimes in remote tracts high in the hills. And there are less renown, but equally intriguing remnants of history lurking in the woods of Northwest New Jersey. Try tracing the domain of the former Pequest Furnace near Oxford, which played a role in the Industrial Revolution along with dozens of other sites in Northwest New Jersey. The part played here is relatively obscure, pieces of a puzzle hidden in the Warren County woods. Beyond the brown wispy remnants of last summer's green field at the edge of the woods, there sits a

small, gray, alien hill

, a pile of what might be lunar matter or crushed-up meteor. More...
---
Hot Stuff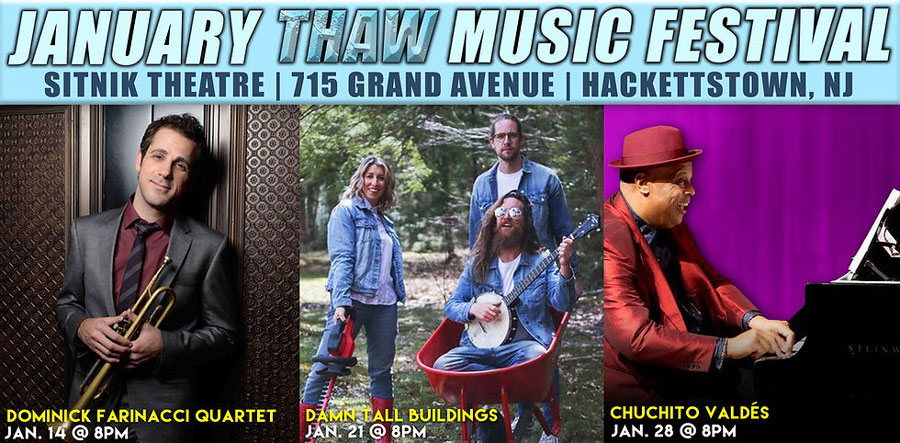 Nothing warms the heart and soul like good music, and this month's Centenary Stage Company's January Thaw Music Fest series at

Centenary College's Lackland Center

is a real ice-breaker.
The series launches this Saturday,

January 14

at 8pm with the

Dominick Farinacci Quartet

. Having performed in more than 120 cities in 14 countries around the world, Farinacci was named the very first Global Ambassador to Jazz at Lincoln Center by Wynton Marsalis.
On Saturday, January 21, the

Damn Tall Buildings,

whose instrumental chops, strong songwriting, and varied influences stretch beyond bluegrass, even beyond American roots music altogether. on January 28,

Chuchito Valdés,

the third-generation manifestation of a Cuban jazz piano dynasty, will round out the festival. All performances offer a live streaming option. For tickets, click or call 908/979-0900. 715 Grand Ave, Hackettstown.
---
Life of Wiley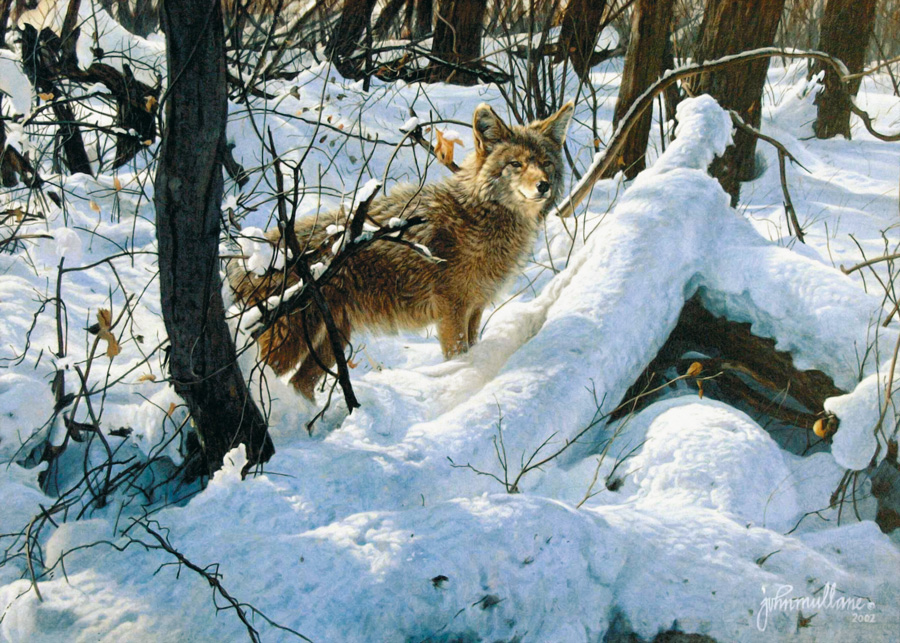 Coyote in Winter. Painting by John Mullane.
If rarely seen, the coyote is frequently heard. In the winter, during the January to March breeding times, listen for nocturnal howls when coyote are at their most vocal. They are happy to tell other coyotes, and the world, their location. Stop and listen. They'll fall silent all too soon.
---
---