January 22-28
Points of View
Although

10,000 previous winters

had taught native peoples how to adapt, the Morristown encampment of 1789-90 presented a supreme challenge for patriot soldiers. Walk up the hill at Jockey Hollow that held two hundred soldier huts for the Pennsylvania Brigade in early 1790. Imagine staying there until it gets warm enough sometime in April to take off your down jacket, not to mention long johns. Imagine standing there without your shoes on, without even one of the huts on top of the hill for retreat from the incessant cold. Try to conceive of something important enough to keep you on that hill for the rest of the winter. More...
Visit the site of the

Great Story

, Morristown National Historical Park, and learn about the life of a common soldier during the winter encampment at Jockey Hollow. Buildings are closed, but grounds are open. Call 973-543-4030 for more information.

---
Foggy Mountain Breakdowns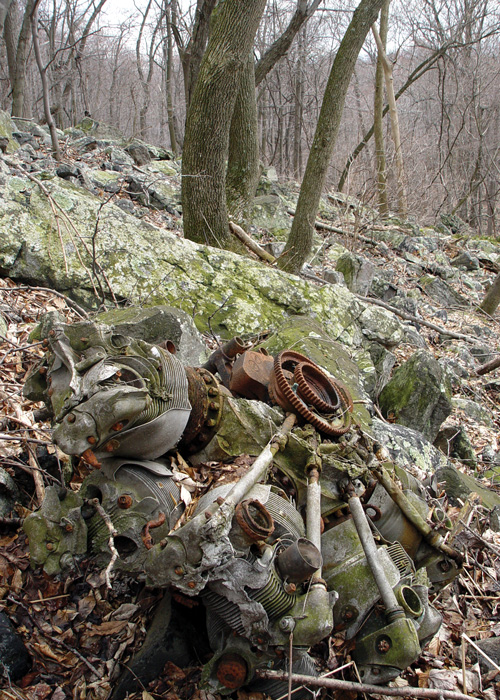 Although there may have been as many as ten plane crashes along the Kittatinny Ridge in Sussex and Warren Counties, few people are aware of them. Due to the very rugged nature of the area's mountainous terrain, some of the wreckages have never been completely salvaged, and pieces still lie there. For example, the scant remains of an old airframe, possibly from an early Army biplane trainer, rest close to the Appalachian Trail near the top of the mountain, overgrown with brush. Without modern instruments, the ridge could be treacherous for aviators. Read more!!
---
Digging Deep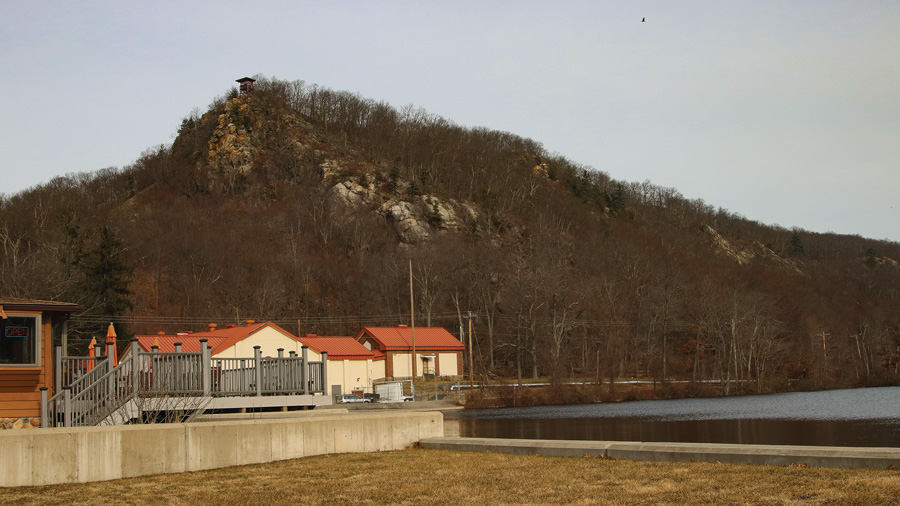 Picatinny Peak rises above Picatinny Lake, once known as Clifford Pond.
The Cultural Resource Program at Picatinny Arsenal has documented dozens of historic and Native American archaeological sites that tell a story that spans centuries in the New Jersey Highlands. More...
---
Consider
For many, winter is a season for reflection. The challenge of the season strips away pretense, and offers a time for learning.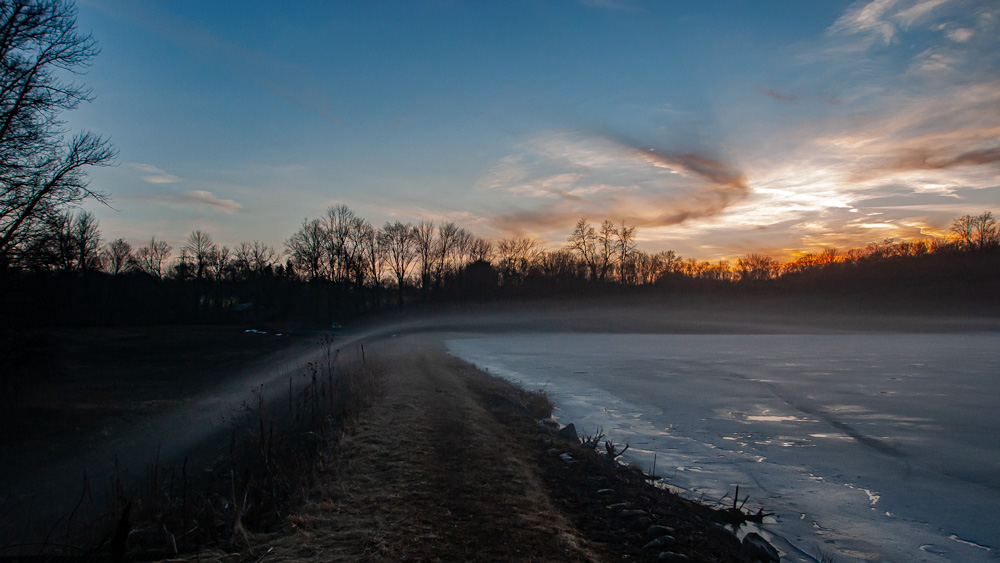 Everyday we see dramatic scenes of environmental disasters like the all-consuming fires in California and Australia, toxic drinking water, fracking debacles, pipelines invading sacred lands, the extinction of thousands of species every year. We nod absently to the evidence of climate change, seeming immune and panic-proof from the impending disaster, even as local communities continue to face the ever-increasing push for living space and development, challenging our core values.
The new federal administration has quickly reinstalled some important environmental protections -- including revoking the Keystone pipeline permit; reversing rollbacks to vehicle emissions standards; re-enforcing a temporary moratorium on oil and natural gas leases in the Arctic National Wildlife Refuge; and re-establishing a working group on the social costs of greenhouse gasses. But it will remain essential to listen to the voices calling for adequate response to the present emergency, a major shift in our cultural attitudes. Michael Diamond, an attorney who formerly worked within the NJDEP, argues that our environmental laws and regulations are grossly deficient and fail in their constitutional duty to protect.
---
Cold Calls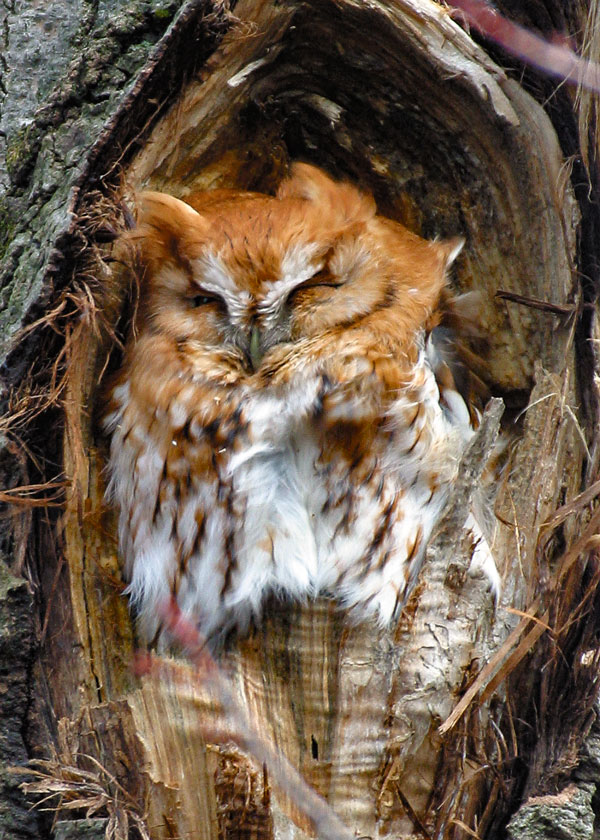 The shortened days of winter in the Skylands afford a chilly but unequaled opportunity to draw closer to nature and to enjoy the quiet that descends with the withdrawal of activity to the indoors. On these cold days, while local countryside vistas remain open and unshrouded by their canopy of leaves, the fields, forests, and woodlands of our region are prime for the pastime of winter birdwatching. More...
---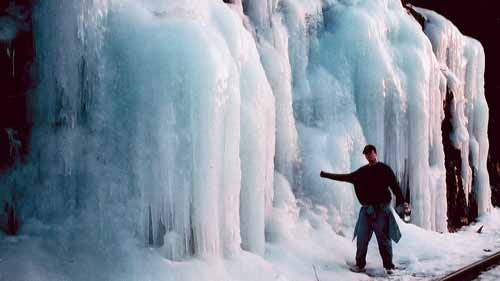 The many rolling hills of the Skylands offer an abundance of viewpoints not otherwise visible in other seasons. Some intrepid hikers don't take to the trails until the branches are bare and the ground is frozen, in search of vistas from ice formations to sun glistening on a freshly fallen snow.
---
Farm and Function
Main gallery and event space downstairs in the farmhouse.
Adaptive reuse

of historic structures that otherwise may have long disappeared from our landscape is gratifying. Farmstead Arts, located on the grounds of the

Kennedy Martin Stelle Farmstead

, is much more than a vestige of Bernards Township's rural past. Today, the eighteenth century farmstead, which is listed on the Federal and New Jersey Registers of Historic Places, is a vibrant arts center and serves as a model for adaptive reuse of an historic treasure. Until the pandemic recedes, the art center has beefed up its online offerings with a gallery and classes you may find enticing. 450 King George Road in Basking Ridge, 908/636-7576.
---
Life of Wiley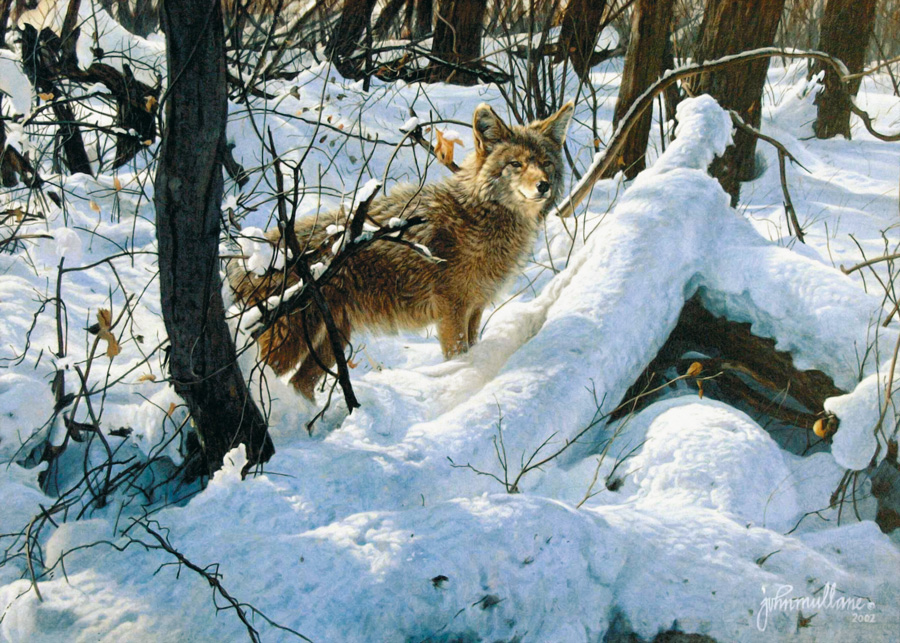 Coyote in Winter. Painting by John Mullane.
If rarely seen, the coyote is frequently heard. In the winter, during the January to March breeding times, listen for nocturnal howls when coyote are at their most vocal. They are happy to tell other coyotes, and the world, their location. Stop and listen. They'll fall silent all too soon.
---
Well Said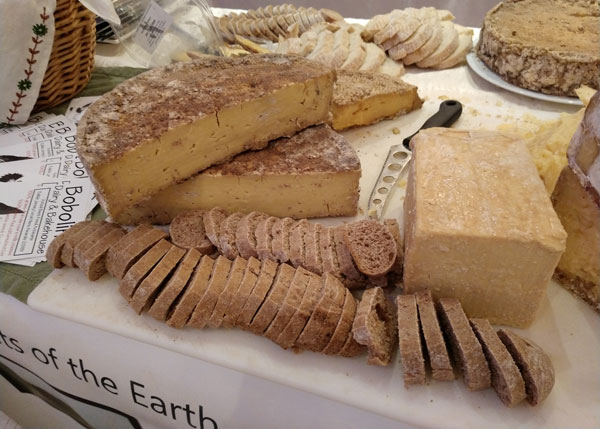 A message from Bobolink Dairy & Bakehouse: As we continue in the relative quiet consistency of our farm life, the contrast of our daily routine and the chaos of our times is stark. We are personally grateful for our community of customers, and celebrate every bite of our own food that we can share with you and enjoy ourselves at the end of the day. Staying calm is hard. Staying healthy is hard. We don't have all the answers, but we hope that our comfort foods have been and will continue to be part of the matrix of solutions on many levels. Our heartfelt THANK YOU to everyone who has so generously donated to Circle Haven, or signed up for the Virtual Variety Show Fundraiser on January 28th! Thanks!
Order online or visit the farm at 369 Stamets Rd, Milford (Hunterdon County) 08848, 908/86GRASS
---
Star of Wonder!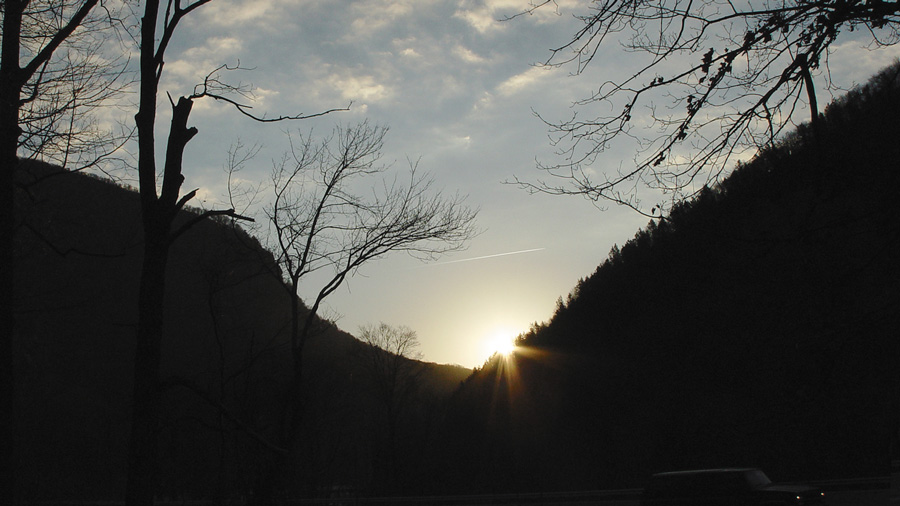 Winter solstice: For a special treat, on the first day of winter, pull over into the grassy overflow parking area on Route 80 just across Dunnfield Creek. Look back, and, if you are here early enough, you will see the sun rise out of the middle of the Water Gap.
Seasons Greetings!


The

winter solstice

will officially greet the new season early Monday morning, December 21. Also on that date, the planets Jupiter and Saturn will appear to converge almost as one extraordinarily bright star in the evening sky, a celestial event that not occurred since 1226, four hundred years before Galileo built his first telescope. This conjunction of the two planets, which is also thought to have occurred in December of 7 B.C., is sometimes associated with the Star of Bethlehem that guided the Three Kings, traversing field, fountain, moor and mountain on their First Christmas journey.

But the planets only reflect the energy from our true star of wonder, the sun that lights up our lives and warms our hearts. The annual solstice seems to have inspired ancient people to observe the year's shortest day with carefully aligned markers on a sight-line that points to the sun's low point in the sky. The most famous of these is

Stonehenge

in England, but there are

local monuments

that may have had a similar function. On the Pennsylvania side of the Delaware River, overhanging rocks form a shelter perfectly placed to observe the sun rise out of the center of the Water Gap on the winter solstice. A large obelisk protruding from the earth near Haynesville in Sussex County might have been similarly used. And three "sighting stones" near Mt. Bethel in Warren County seem to align with the winter solstice sunrise. Along the shore of Mountain Lake in White Township is a large flat rock outcropping on which legend claims the Lenape stood in ceremony to "bring up the sun". And Morris County's 170-ton Tripod Rock resting on top of Pyramid Mountain suggests use as a "calendar site" long ago.
---
Trekworthy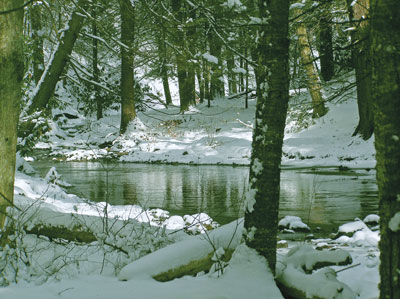 Float beneath a cathedral of snow-covered trees and listen to the silence in VanCampens Glen, Delaware Water Gap NRA.
If you have ever taken the time to hike, bike or ski in New Jersey then you know there are miles of unspoiled terrain to explore. What better time to do it then when the woods are blanketed with a hefty layer of fresh fluffy snow? Snowshoeing provides an easy way to get out on the trails. Not only does it provide a cardio-packed punch of a workout, it is also a lot of fun! Snowshoeing is easy to learn, inexpensive compared to other winter sports, and poses little risk of injury. Read more...
---
Close Encounters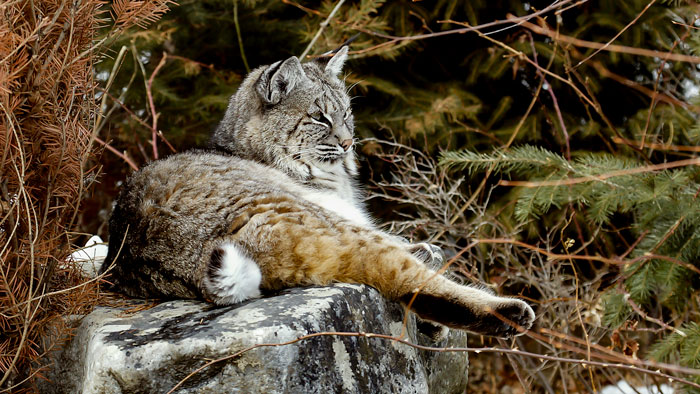 Photo by Dan Bacon
Should you traverse any stretch of woods this winter, or even your backyard, alert eyes are usually rewarded. Bobcats thrive in habitats that merge open lands and forests. The most remote areas in northern New Jersey offer prime bobcat habitat. Many tracts of land still contain large areas of contiguous forest, and the bobcats introduced more than thirty years ago have apparently settled in. Bobcats are protected under the New Jersey Endangered Species Act. Hunters are not the problem, or not a significant one. But fragmentation, caused by development and traffic, seem to have constrained the local populations. Keep your eyes open and you might get lucky!
---
---