Buck Hill Brewery& Resaurant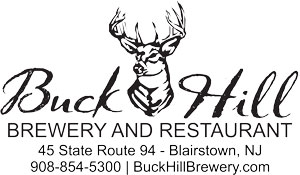 The first brewpub of its kind, Buck Hill has combined American food with their own craft beers—brewed in Blairstown, NJ. With indoor and outdoor dining, complete with outdoor fireplace, Buck Hill offers one-of-a-kind cuisine, beer, and atmosphere. Buck Hill chefs handpick the finest locally sourced vegetable, meat and dairy products, while the brewmaster serves the finest selection of well-known and unique craft beers, and the management team brings a knowledge of bar and restaurant service that creates a truly memorable experience for guests.
45 State Route 94, Blairstown
---
Brook Hollow Winery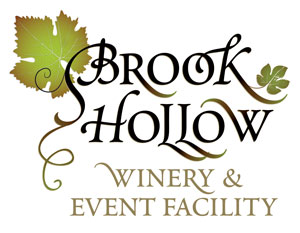 Overlooking the Delaware Water Gap, Brook Hollow is a family farm winery, started in 2006 by owner and winemaker Paul Ritter, his wife Debbie and three daughters Stefanie, Alyssa and Jessica. What started as a hobby in the basement and a few grapevines in the front yard has grown to 15,000 vines and a new winery that opened in 2013. The winery offers wine tastings, live music and other special events, and wine slushies.
594 Rte 94, Columbia
---
Four Sisters Winery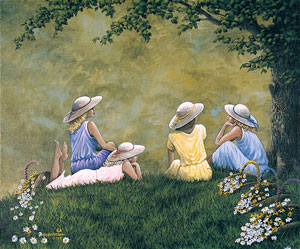 Nestled in a beautiful valley amidst the rolling fields and picturesque hills near Belvidere, NJ, Four Sisters Winery is part of an agricultural tradition maintained by founder Matty Matarazzo on the 250-acre farm and continued by new owners. Since opening in 1984, the winery has offered educational tours and wine tastings, to provide visitors a greater understand- ing of the process of growing grapes and making wine. The winery is host to events like Grape Stomping Parties, Murder Mystery Dinners, Festivals and Fall Harvest weekends.
783 N Bridgeville Rd, Belvidere
---
Czig Meister Brewing Company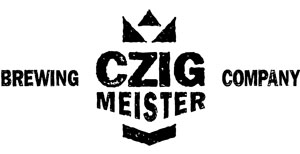 Inside a piece of Hackettstown history, Czig Meister Brewery was built on a background in science, a passion for brewing, and the motivation to bring high quality craft beer to a small Warren County town. Whether it's a pale ale or stout, IPA or lager, Since our start in 2016, Czig Meister makes the perfect backdrop for sipping on a pint or trying new flavors with a customized flight as you branch out from the usual and expand your palate.
106 Valentine St, Hackettstown
---
Man Skirt Brewing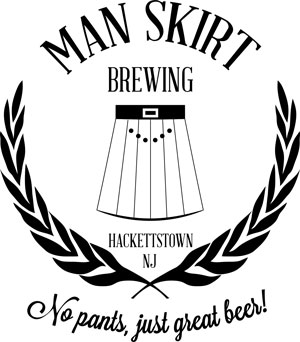 No pants, just great beer! This is a 7-barrel production brewery in the heart of beautiful Hackettstown, NJ. Man Skirt Brewing is the brainchild of owner and head brewer, Joe Fisher. Starting out in his basement in 2008, the brewing hobby soon grew out of control. Joe brought his passion for brewing and Utilikilts together to open Man Skirt Brewing in October of 2015. Since then, they've been producing hand crafted beer, with a strong focus on traditional English and German styles, along with hard seltzer and non-alcoholic sodas.
144 Main St, Hackettstown
---
Buttzville Brewing Company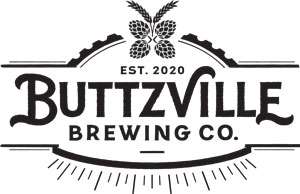 What started with a brew kit on Christmas morning in 2014 has become Buttzville Brewing, a dream of founders Dave and Erin Andersen. They specialize in classic American- and European-style beers and are passionate about experimenting with unique flavor combinations alongside traditional brews, trying out new recipes frequently. Located in downtown Washington Borough, NJ, Buttzville Brewing Company is a five-barrel craft brewery focused on classic styles and new takes on the traditional beers you love.
30 E Washington Ave, Washington
---
Little Ridge Vineyards

Located in Harmony, NJ, this vineyard and farmstead offers live music, events, an amazing view, and a family dream. Both William and Abigail grew up on family dairy farms in rural Warren County. Their shared passion for agriculture, sustaining farmland, and pride in their farming heritage has led them and their daughter on a journey to fulfill a dream they call "Little Ridge Vineyards." Here they honor the history of agriculture and family farming traditions and proudly share their vineyard, farmstead, and wine with you.
607 Ridge Rd, Phillipsburg
---
Invertase Brewing Company

Enjoy high quality beer, scientifically crafted with pride and excellence, in a comfortable, friendly environment. Family-owned and operated, Invertase Brewing Company was launched in October 2019 with four taps but has expanded rapidly since then, increasing its offerings, building the largest beer garden in the state. The core team at Invertase is a family of scientists: Karen is a microbiologist; Steve is a biochemist, and son Stephen, the brewmaster, holds a degree in mechanical engineering.
51 N Broad St, Ste A, Phillipsburg
---
Villa Milagro Vineyards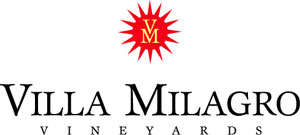 Villa Milagro—place or home of miracles—invites you to drink in the scenery, submerge yourselves in nature and enjoy one of man's oldest pleasures—wine! Proprietors Steve and Audrey Gambino purchased a 104-acre cornfield in early 2001, planted 10 acres of vines, and created a winery as they traded city life for the country. They make European-style wines, offer tours and tastings, special events and live music. Winemaker Audrey has her PhD in nutrition and has appeared frequently on television and consults regularly with restaurants to educate and encourage people to eat locally sourced, naturally grown and simply prepared food and wine.
33 Warren Glen Rd, Finesville
---
Good times and great beverages await along the Warren County Grains and Grapes Trail!
Nearby accommodations and attractions
Local roots!

56 Mine Hill Rd, Washington

540 Warren Street, Phillipsburg 08865

Formal Elizabethan herb garden, medicinal garden, herb plants, flowering perennials, dried flowers, gift shop.

205 Mt. Bethel Rd, Port Murray 07865, 908/852-5390

, Columbia

In 2019, the Historic Moravian Village of Hope celebrated 250 years since the Moravians first settled the hills along the Beaver Brook.
This story was first published: Summer, 2023