October
All events are subject to change or cancellation. Many may be canceled or postponed. Please click or call ahead to confirm.
Through October; Oxford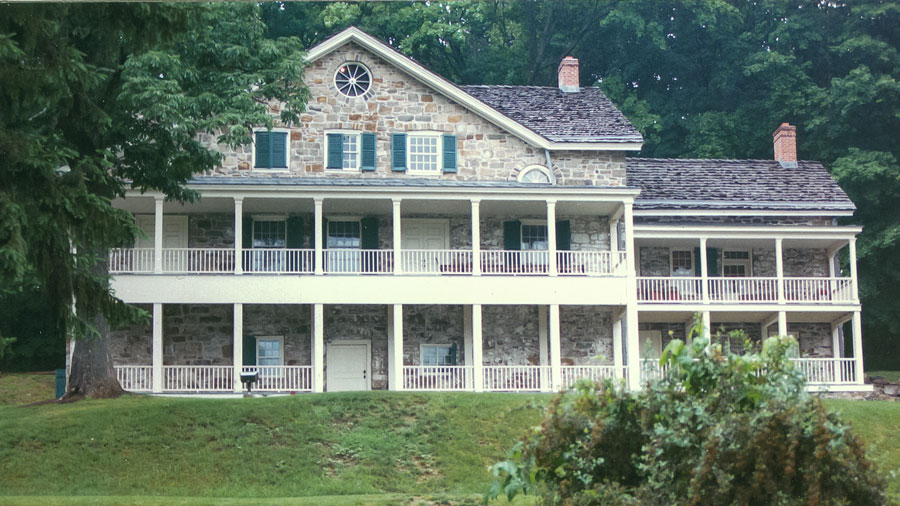 VIRTUAL SHIPPEN. The c. 1754 Ironmaster's Residence at Oxford Furnace is a National Register Site. Until it reopens, the museum will be posting pictures and videos on Facebook and our website, warrenparks.com/wcchc/shippen-manor-news. 8 Belvidere Ave..
Thursday, 8-11; Hackettstown
RENT CONTROL. A struggling actor falls backwards into an NYC rent-controlled apartment and turns it into a lucrative AIRBNB. $10-$25. Lackland Center, 715 Grand Avenue.
Saturday, 10-11; Augusta
VIRTUAL PETERS VALLEY CRAFT FAIR. The online event will replace the annual fair. 10am - 5pm. $10. Sussex County Fairgrounds, Plains Rd..
Peters Valley Crafts Center; 973/948-5200
Saturday, 10-11; Somerset County
SOMERSET COUNTY'S JOURNEY THROUGH THE PAST. Select sites will be open Saturday, 10am – 5pm and Sunday, 12– 4pm according to County and State policies which are subject to change at any time. Sites will hold tours led by costumed interpreters and actors portraying historical figures, special collections and exhibitions, and a seemingly unending variety of activities for public involvement and enjoyment. Ask for free trading cards when visiting the participating sites. Each card features a notable person, place, event, or theme taken from four centuries of Somerset County history. Collect, trade… and play! Check the event website for site descriptions, special programs, and tour maps for this FREE event.The Somerset County Cultural and Heritage Commission asks that all visitors, and all participating historic sites and their attendant organizations comply with the current State and County health, safety and social distancing protocols during this event.  12 - 4pm. Free.
Saturday, 10-11; Sussex County
SUSSEX COUNTY HERITAGE WEEKEND. A self-guided tour of historical sites, and museums with COVID modifications. 133 Spring St., Newton.
Thursday, 22-25; Hackettstown
A TALE OF TWO CITIES AS COBBLED TOGETHER BY THE BROTHERS LOVEJOY. A Parlor Theatrical production by Craig Fols $10-$25. Lackland Center, 715 Grand Avenue.
---
Ongoing Programs and Events
Saturdays • NATURE WALKS. Hike the Paulins Kill Valley Trail. Hike different sections with various themes. Hikes leave from Kittatinny SP, Warbasse Jct., or Footbridge Park in Blairstown. Free.
Paulinskill Vally Trail Committee; 908/684-4820
Weekends • THE PEQUEST TROUT HATCHERY AND NATURAL RESOURCE EDUCATION CENTER hosts a series of programs about the natural world around us for young and old alike. Preregistration is usually required. Topics range from a child's first introduction to nature to seminars for expert fly fishers.
; 908/637-4125
Ongoing Tours and Exhibits
Ongoing • TOURS OF WASHINGTON'S HEADQUARTERS AT THE FORD MANSION. The Washington's Headquarters Museum includes includes three exhibit galleries, a 30-minute introductory video, and the Discover History Center. Tours of Fords Manion will be made available at 10 and 11am and at 1, 2, 3 and 4pm. There is no entrance fee to visit the park's Washington's Headquarters Museum.
The park's grounds, parking areas, tour road, 27 miles of hiking trails, and restroom facilities at the Jockey Hollow area are open to the public, seven days a week, 9:30am - 5pm.
30 Washington Place; 973/539-2016 x210