All events are subject to change or cancellation. Please click or call ahead to confirm.
December
Thursday, 1-11; Hackettstown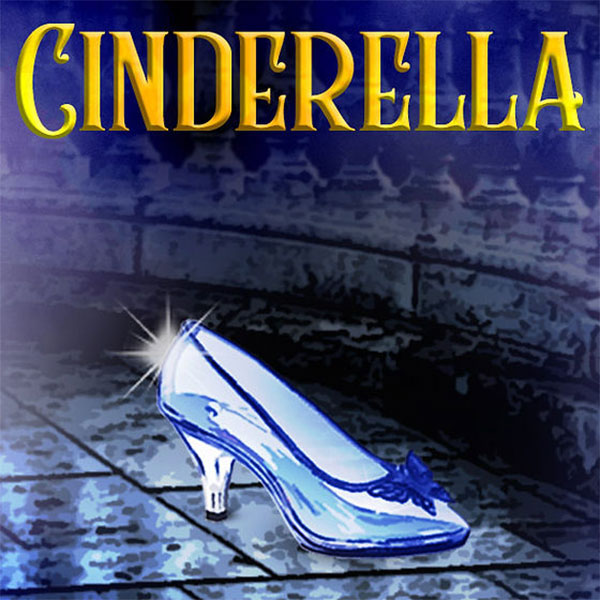 CINDERELLA. This year's Family Holiday Spectacular is the timeless enchantment of a magical fairy tale reborn with the Rodgers & Hammerstein hallmarks of originality, charm, and elegance. As adapted for the stage, with great warmth and more than a touch of hilarity, this romantic fairy tale still warms the hearts of children and adults alike.  This Enchanted Edition is inspired by the 1997 teleplay. Lackland Center, 715 Grand Ave..
Weekends, Dec 2 - 17; Ringwood
VICTORIAN CHRISTMAS AT RINGWOOD MANOR. Relive Victorian times and enjoy a festive celebration. Wander through the first floor of Ringwood Manor, beautifully decorated for the holidays. Children are given scavenger hunts and can search for a variety of interesting objects throughout the house. Crafters will have hand-made items for sale to help you buy that perfect holiday gift for your loved one. 10am - 4pm. 10 adults/$8 seniors & students, /$5 ages 5-12. 134 Sloatsburg Road.
North Jersey Highlands Historical Society;
Tuesday, 6; Harmony
FATHER CHRISTMAS AT THE FARMSTEAD. Children of all ages can visit with Father Christmas by the fire in the summer kitchen. 5 - 7pm. Free. Van Nest-Hoff-Vannatta Farmstead, 3026 Belvidere Road (Rt. 519).
Harmony Historic Preservation Commission; 908/213-1600
Tuesday, 6; Port Murray
EVERGREEN CHRISTMAS TREE. Create a long-lasting festive tree for your holiday table using fresh boxwood, holly and assorted winter greens. You will then decorate with pine cones, stars, ribbon and other novelties. Reservations required. $48. 205 Mt. Bethel Rd.
Friday, 9; Morristown
CELTIC ANGELS CHRISTMAS. Featuring the impeccable five-part harmonies of the Celtic Angels, the show-stopping step dancing of the Celtic Knight Dancers and music by Trinity Band Ensemble. 100 South Street.
Dec. 10 & 11; Walpack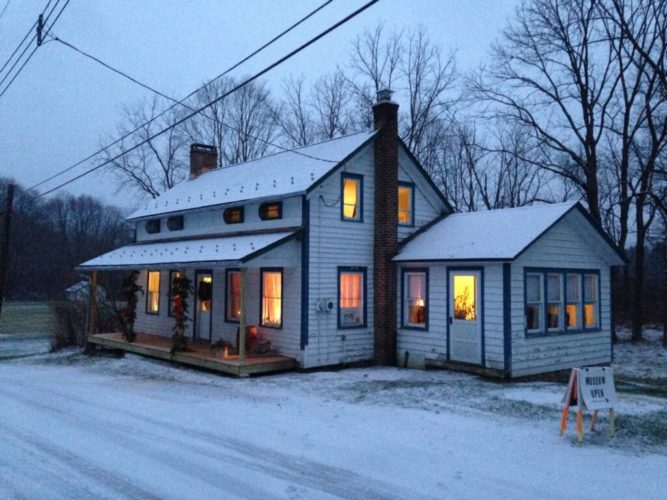 WALPACK CHRISTMAS. Enjoy a Walpack Christmas at the Rosenkrans Museum and the Walpack Methodist Episcopal Church in the historic village of Walpack Center. Both buildings will be decorated for the holidays and staffed with volunteers from the Walpack Historical Society.  Come and experience Christmas traditions and exhibits from a late nineteenth-century rural farming community.  10 - 5. Old Mine Road.
Walpack Historical Society; 973/948-4903
Saturday, 10; Blairstown
A VERY SLAMBOVIAN CHRISTMAS. 8pm. 30 Main Street.
Saturday, 10; Port Murray
HOLIDAY CENTERPIECE. Using holly and various types of fresh greens, create a delightful centerpiece for your holiday table. 10am - 2pm. $40. 205 Mt. Bethel Rd.
Saturday, 10-11; Morristown
A CHILD'S CHRISTMAS. The 20th anniversary of the commissioning of Matthew Harris's setting of Dylan Thomas's A Child's Christmas in Wales for chorus and chamber orchestra. 3pm. $30. Presbyterian Church, 57 E. Park Place.
Harmonium Choral Society; 973/538-6969
Saturday, 10-18; Belvidere
CHRISTMAS AT COUNTRY GATE. Join Country Gate performers for a holiday song event, featuring classic favorites and new melodies to celebrate the season. Santa will make an appearance as well! 114 Greenwich St..
Sunday, 11; Oxford
VICTORIAN CANDLELIGHT TOURS. Docents to discuss Victorian Christmas traditions during a candlelight tour of the main floor. Pre register for hourly tours. 1, 2 and 3pm. 8 Belvidere Ave..
Thursday, 15; Clinton
CANDLELIGHT NIGHT. Luminaries line the streets, horse-drawn carriages, and late-night shopping. 5 - 9pm. Main Street.
Clinton Guild; 908/735-8614
Thursday, 15; Morristown
CHRISTMAS WITH THE CRANES. An immersive evening created from historic family letters, photographs, and documents. Refreshments will be served. Space is limited, and registration is required. 4 - 6pm. $25. Acorn Hall, 68 Lafayette Ave..
Dec. 16, 17, 18, 23, 24, 26, 27; Morristown
NEW JERSEY BALLET'S NUTCRACKER. New Jersey Ballet's beloved annual tradition enchants youngsters and grown-ups alike with splendid dancing, eye-popping special effects and a touch of holiday magic, set to Tchaikovsky's iconic score performed live by New Jersey Symphony. 100 South Street.
Friday, 16-18; Hackettstown
THE NUTCRACKER. The talented young dancers of the New Jersey Civic Youth Ballet, Warren County's only non-profit ballet company, featuring professional dancers from around the world. Lackland Center, 715 Grand Ave..
Sunday, 18; Ringwood
FAMILY WINTER HIKE. An easy, child-friendly hike in the Garden's woodlands. Learn a bit about the plants and animals around you in a hike designed to fit the group. Wear sturdy shoes, meet at the Carriage House. 1pm. Free. 20 Morris Rd..
Saturday, 31; Morristown
FIRST NIGHT MORRIS. Performances for one price at inside venues, fireworks, free shuttle bus services 4:45pm - midnight.
First Night Morris; 973-455-0708
---
---
Ongoing Theater and Concerts
December 1-11. CINDERELLA. Family Holiday Spectacular!
Lackland Center, 715 Grand Ave.. ; 908/979-0900
Ongoing Programs and Events
Ongoing • TOURS OF WASHINGTON'S HEADQUARTERS AT THE FORD MANSION. The Washington's Headquarters Museum includes includes three exhibit galleries, a 30-minute introductory video, and the Discover History Center. Tours of Fords Manion will be made available at 10 and 11am and at 1, 2, 3 and 4pm.
30 Washington Place; 973/539-2016 x210