The Victorian Christmas Tours at Shippen Manor have been cancelled for this year.
Thursday, 16; Clinton
CANDLELIGHT NIGHT. Luminaries line the streets, horse-drawn carriages, and late-night shopping. 5 - 9pm. Main Street.
Clinton Guild; 908/735-8614
Friday, 17-26; Morristown
NEW JERSEY BALLET'S 50TH ANNIVERSARY NUTCRACKER. Splendid dancing, eye-popping special effects and a touch of holiday magic, set to Tchaikovsky's iconic score performed live by New Jersey Symphony Orchestra. 100 South Street.
Mayo Performing Arts Center; 973/539-8008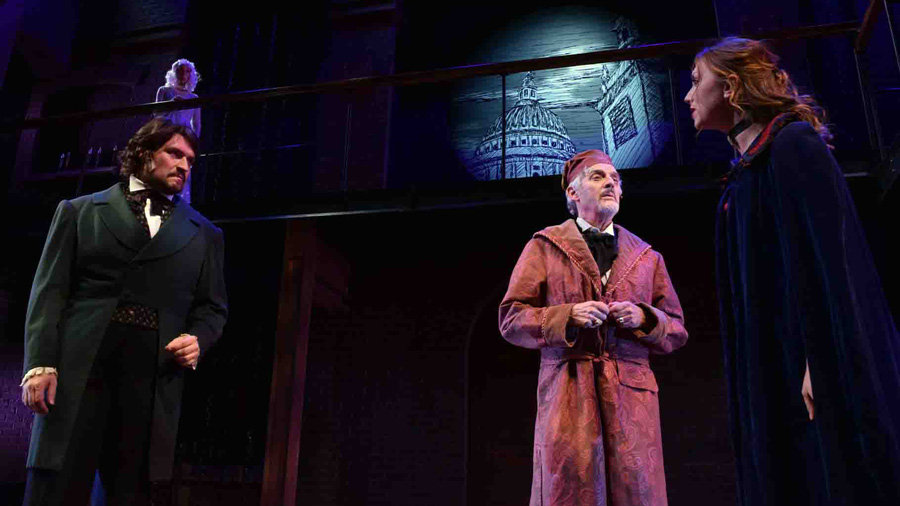 November 26-December 12 • A CHRISTMAS CAROL WRITTEN BY STEPHEN TEMPERLE. A Christmas Carol, probably the most popular piece of fiction that Charles Dickens ever wrote, was published in 1843.  Charles Dickens, through the voice of Scrooge, continues to urge us to honor Christmas in our hearts and try to keep it all year round. Stephen Temperle's stage adaptation features CSC Director, Carl Wallnau, as Ebenezer Scrooge.$25-$29.50.
Lackland Center, 715 Grand Avenue. ; 908/979-0900
Ongoing • TOURS OF WASHINGTON'S HEADQUARTERS AT THE FORD MANSION. The Washington's Headquarters Museum includes includes three exhibit galleries, a 30-minute introductory video, and the Discover History Center. Tours of Fords Manion will be made available at 10 and 11am and at 1, 2, 3 and 4pm. There is no entrance fee to visit the park's Washington's Headquarters Museum.
The park's grounds, parking areas, tour road, 27 miles of hiking trails, and restroom facilities at the Jockey Hollow area are open to the public, seven days a week, 9:30am - 5pm.