The farmstead comprises four acres of a larger 36.5-acre tract along the Passaic River that Bernards Township acquired in 1999 by open space purchase. The property had been an active farm for over 250 years. In 2004, the Township leased the farmstead buildings to the Friends of The Kennedy Martin Stelle Farmstead, an all-volunteer group of local stewards dedicated to historical preservation and the structures' restoration to provide a home for the arts in Bernards Township.
The renovated farmhouse is now home to Farmstead Arts. The upstairs studios in the house are filled with artists in residence creating in media such as painting, weaving, knitting, and handmade art. Downstairs and on the picturesque grounds, there are classes in photography and fine art, and a series of art shows in the galleries. A four-bay 18th century English barn has been carefully restored and is now used for used for theater, barn dances, concerts, comedy shows and other events. The 19th century cow barn will eventually serve as a welcome and history center for the Farmstead. And, pending approval by the State Historic Preservation Office, the foundation and historic elements of the Wagon House will house a solar energy exhibit in tribute to Dr. Gerald Pearson, a former Farmstead owner whose work at Bell Labs lead to the invention of the solar (photo voltaic) cell.
Last October (2020), Farmstead Arts celebrated its tenth anniversary after a decade of exhilarating growth. It was not the anniversary celebration the group envisioned however, as the gala Farm-to-Table dinner and concert could not take place in the era of COVID. Last year's entire theater season, all in-person events and the popular Sunday Concert and Lecture Series were also canceled. Still, Farmstead's talented teachers continued to offer art classes online. Online art shows featured the Garden State Watercolor Society and the Potters Guild of New Jersey. As have other organizations, the Friends have learned from their experience, and, as the arts center resumes normal activity, it will combine in-person offerings with an enhanced virtual presence.
Members are a major source of support for Farmstead Arts operations, and Friends of KMS receive reduced class registration fees as well as reduced ticket prices for theater, concerts, and most special events. A continued hybrid of live and virtual presentations is one way to reach a wider audience, including those who are permanently housebound, live in other parts of the country or the world, or are otherwise unable to attend events in person.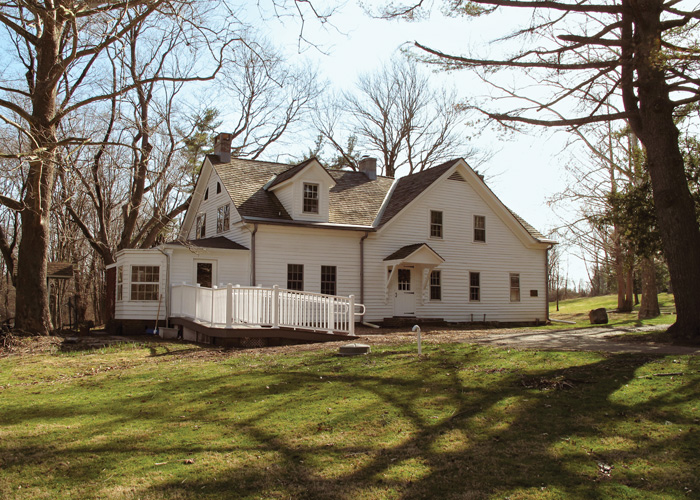 Farmstead Art Center is located at 450 King George Road in Basking Ridge. For more information please click or call 347/927-8748.
Upcoming Events
Nearby accommodations and attractions
The Raptor Trust is one of the premier wild bird rehabilitation centers in the United States.

1452 White Bridge Road, Millington 07946, 908/647-2353

The Theatre at Raritan Valley Community College, which offers a full season of professional music, theatre, dance, cultural events and children's programs is conveniently located near the border between Somerset and Hunterdon counties. Box Office Hours: 11am-4pm, Monday - Friday

Rt. 28 and Lamington Road, North Branch 08876, 908/725-3420

Provides information about what's happening in the county, including events, historical sites, museums, hotels, restaurants. Open Mon-Fri, 10am-4pm; Saturdays in summer. Historic Morristown walking tours available as well as group tours and packages.

6 Court St, Morristown 07960, 973-631-5151

The mighty splendor of the Rockaway River gorge traces a forgotten industrial past.

, Boonton

A visit promises ample scenic vistas, woodland or urban hikes with water views and flashes of Revolutionary and Civil War history.

, Rockaway Twp.
This story was first published: Spring, 2021