April 19 - 26
All The Marbles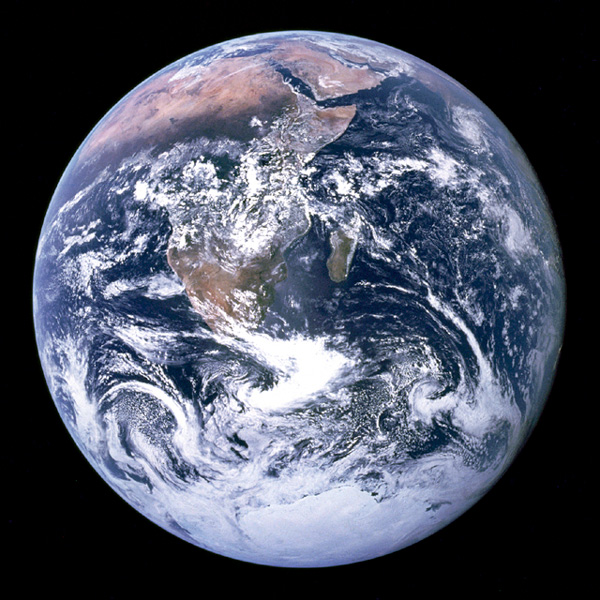 The original Blue Marble, one of the most famous and widely distributed images of Earth, shows the Eastern Hemisphere. NASA has produced several Blue Marble images since.
This view of the Earth, as seen by the Apollo 17 crew on the way to the Moon in 1972, shows much of the African coastline, the Arabian Peninsula to the northeast, and the Asian mainland on the horizon, all wrapped in water. The heavy cloud cover in the Southern Hemisphere does not obscure the enormous quotient of surface covered by the Antarctica South polar ice cap, clearly visible at the bottom. The photograph, the first of what are known as

Blue Marble

images, conveys the living dynamics of our planet, a delicate organism full of miracles. The science and technology that gave us such humbling perspective forty-six years ago also teaches us that we're playing for

all the marbles

every day in a fragile and vulnerable world. It is a wonder that we even need an

Earth Day

to remind us, but here it is!
To celebrate the planet from whence you sprouted, take advantage of a schedule budding with intriguing things for you and your family to enjoy. Or choose among dozens of natural attractions or outdoor activities suggested on our website.
---
Primary Source


There is no steward of the Earth more respected in New Jersey -- or likely the nation -- than Genesis Farm, an ecological center founded in 1980 as a project of the Dominican Sisters of Caldwell. Dedicated to understanding the Universe and Earth as a single, unfolding process, Genesis offers profound insights into our public, personal and spiritual lives and is open to all who are interested in exploring this sacred land, mission, and work. In 1988, Genesis Farm became home to one of the country's first Community Supported Gardens, which now has over 300 members. Take the opportunity next

Saturday, April 28

to visit the 226 acres of preserved farmland during the

Earth Day Celebration and Open House.

Learn about local agriculture and healthy food while you enjoy hayrides, field and greenhouse tours, plant walks, cooking demonstrations, animal and nature activities, food sampling, and more. Genesis Farm is located at 41B Silver Lake Road in Blairstown. Click or call 908/362-7486
---
Dig Your Earth!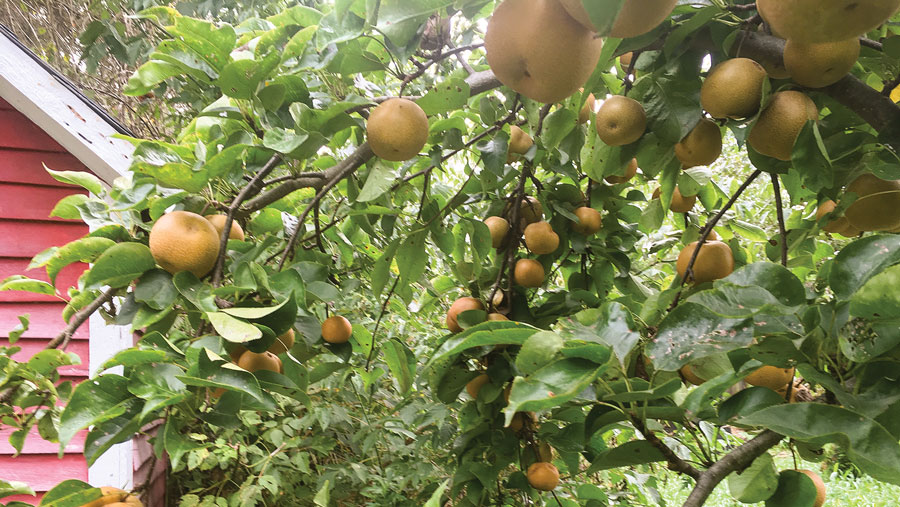 Asian pears can be a beautiful and delicious addition to your backyard. (Gina Barkovitch)
Make your landscape edible with a backyard orchard, organic style! Start with a tree or two and learn as you go. Here are a few ideas...
---
Back Road Bounty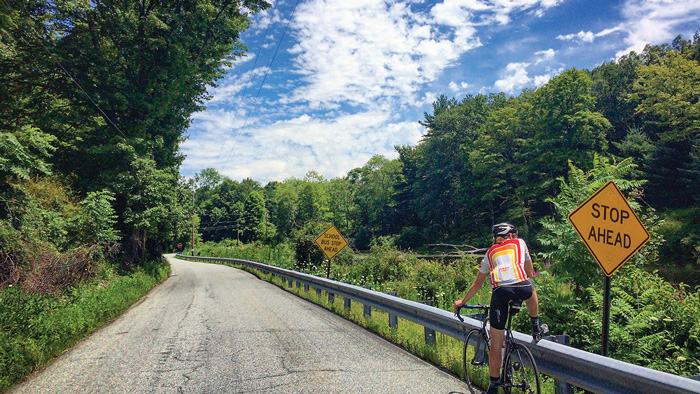 Tucked away in the seemingly endless landscape of ridge, valley, and wooded hillside of Warren County is an incredible bicycle-friendly network of quiet back roads linking together small towns and historic villages, re-purposed rail trails creating pastoral off-road adventures, and miles of single track trail tracing through the rocky upland forests. The weather's perfect for some vigorous exploration, so strap on a helmet and put some rubber on the road!
---
Groundwork
This weekend's (April 21 & 22) Grand Encampment at Jockey Hollow focuses on the life and times of soldiers and civilians during the Revolutionary War. Activities for the whole family include firing demonstrations and drills, children's drills, walking tours, hikes and more.

Morristown National Historical Park;

973/539-2016 x210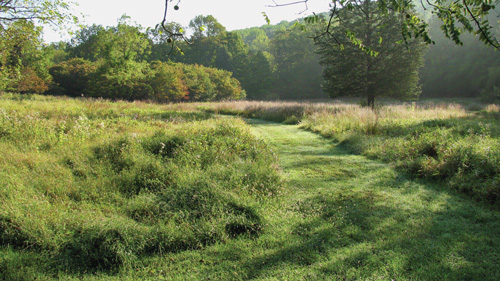 For a less formal visit to hallowed historical turf, journey down to the northwest corner of Bernardsville, to a road named Hardscrabble, and the field where the New Jersey Brigade arrived in December 17, 1779 to begin the

Jockey Hollow Encampment.

Trails crisscross wooded knolls, open meadows, and streams through, not only Morristown National Historical Park, but the neighboring

Scherman Hoffman Wildlife Sanctuary

, the historic

Cross Estate

, and mysterious hillsides full of legends. More...
---
Earthlinks!
---
Subscribe!
Sign up to receive your copy of the spring Skylands Visitor magazine here.
While you wait for the mailman, tap our calendar for the best events for you and your family, or check our current stories. Stay tuned to our Day Trip Map for good ideas for a scenic drive! For the more aerobically inclined, the Outdoor Map shows the way to go, or choose among dozens of natural attractions or outdoor activities suggested on our website. Northwest New Jersey and destinations just beyond those borders, in Pennsylvania and New York, offer brilliant ways to get out and enjoy the pleasures of the season.


If you prefer to receive updates on stories, upcoming events, and special offers via Facebook, you can follow along here.

Share this email
*|MC:TOPSHARE|*
---
Skylands Visitor Magazine, PO Box 329, Columbia, NJ • Privacy Statement