March 21 - 28
Go Vernal!
OMG IDBI, it's SPRING! 2G2BT, LOFL! For more info, VOWS!
---
Rare Herps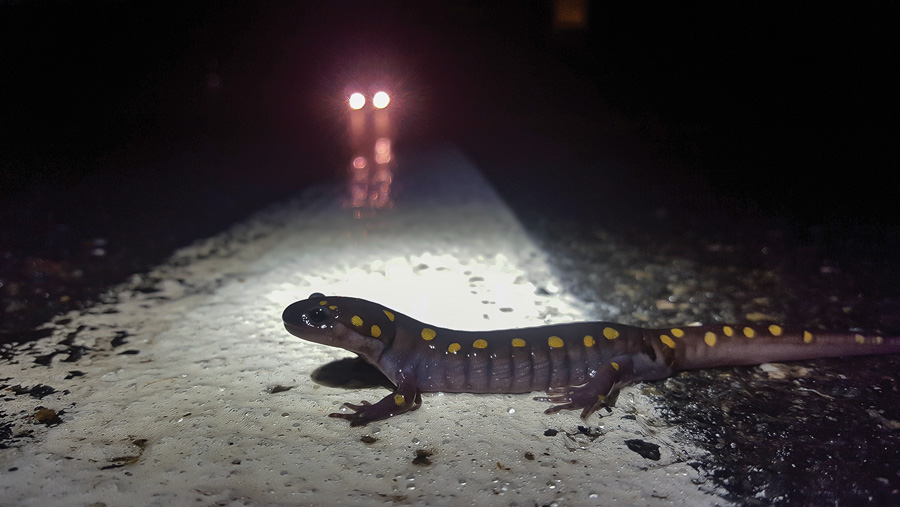 When the first early spring rains come, thousands of salamanders, frogs and toads emerge from their winter slumber to make short stealthy migrations through the forest to breed and lay their eggs in vernal pools. The journey is often treacherous. (Photo: MacKenzie Hall)
As the season eases into milder temperatures at the onset of spring, all manner of creatures stretch their bodies and move more freely, searching for food and mates while they patrol their home turfs. Among these creatures are some of the most rare, interesting, and beautiful animals in the Garden State. Though they often go unnoticed or are misunderstood, reptiles and amphibians are vital to the balance of our fragile ecosystems—and some of them are in pretty big trouble.
---
Timberdoodle Time
Whaddya think? Wanna go see some male woodcocks show off for females by creating loud, nasal "peent" calls and performing dazzling aerial displays struts, calls, and launch into the air for a spiraling, zigzagging flight? Go take a walk, it's spring!
Thursday, March 21 ( 5 - 7pm); Woodcock Watch will begin with a presentation by volunteer educator Alan Rennie, followed by a guided hike to woodcock singing fields. The event is free, with an option to donate to Raritan Headwaters Association. Fairview Farm, 2121 Larger Cross Road, Far Hills. 908/234-1852
Monday, March 25 (7 - 8pm) American Woodcocks also inhabit Hunterdon County Parks and have one of the most fascinating courtship behaviors of any New Jersey bird. $3. Tower Hill, 944 Mountain View Road, Asbury. 908/782-1158 to pre-register.
---
On Top of Old Morris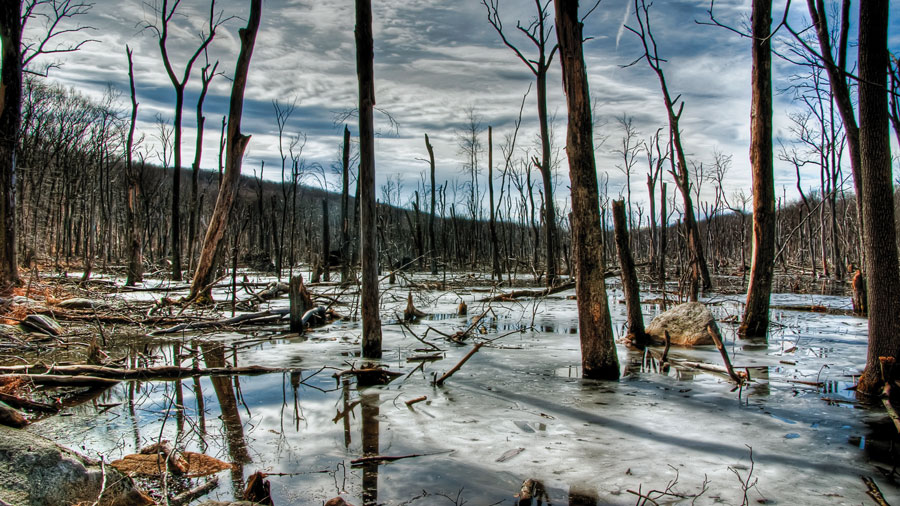 On the southeast side of the park, a broad and colorless swamp is eerily populated by a host of beaver cut and half fallen, decaying trees. (C. J. Kern)
Rising beyond the eastern shore of the Rockaway River, in Boonton Township, stands

the Tourne

, a modest mountain known for its rocky terrain and spectacular New York skyline views. Add a

wildflower trail,

a big-time bog, and miles of historic river valley, and you've got a prime spring adventure. More...
---
Fertile Ground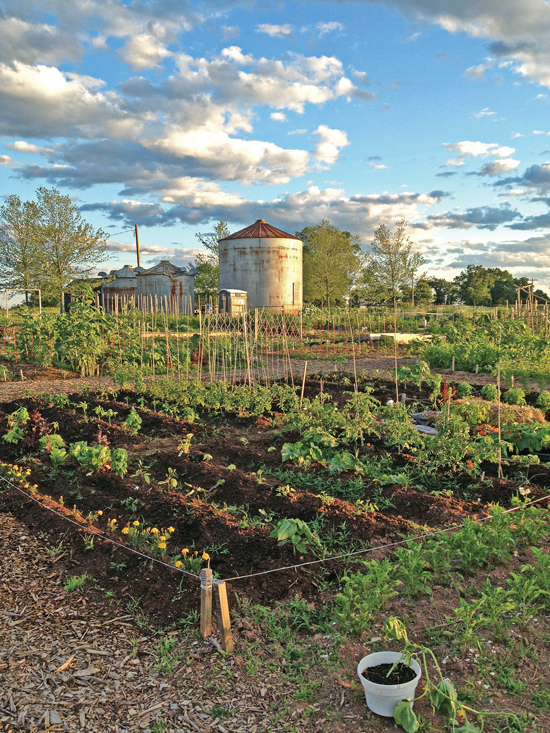 Community garden at Duke Farms
Who can think of an argument for

not

having a garden? It's not easy to do, but you still might have a good reason for not growing your own. Perhaps the deer have finally gotten the best of you. You might not have enough room in your yard, or maybe you have no yard at all. But even if any of these apply to your personal situation, most likely, in the best of all worlds,

you'd like to

have a garden in your backyard. Gardens are good!
If you're considering a backyard alternative, take a look at a

community garden.

For most, there are waiting lists, but there's always a chance you can find a spot if you start looking now! More...
---
Bare Truth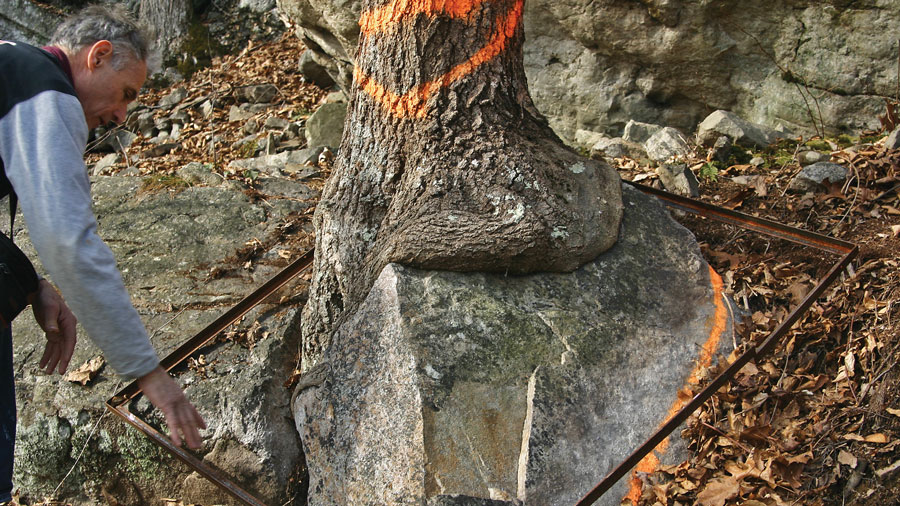 Robert Lobe conceptualizes a sculpture in his "forest studio".
It won't be long until leaves are in full bloom. Hit the woods while the trees are bare and there's still time to look around -- you'll see things you might miss otherwise. For an artist walking in the woods along the

Kittatinny Ridge

, the earth gushes a torrent of shapes and forms, angles and curves, textures and light, all vibrantly alive, yet frozen in a rhythm of life far different than our own. Read more about Robert Lobe's sculpture from remote forest models at Harmony Ridge...
---
Subscribe!
Sign up to receive your copy of the spring

Skylands Visitor magazine

here.
Meanwhile, while you wait for the mail, tap our calendar for the best events for you and your family, or check our current stories. Stay tuned to our Day Trip Map for good ideas for a scenic drive! For the more aerobically inclined, the Outdoor Map shows the way to go, or choose among dozens of natural attractions or outdoor activities suggested on our website. Northwest New Jersey and destinations just beyond those borders, in Pennsylvania and New York, offer brilliant ways to get out and enjoy the pleasures of the season.


If you prefer to receive updates on stories, upcoming events, and special offers via Facebook, you can follow along here.

Share this email
*|MC:TOPSHARE|*
---
Skylands Visitor Magazine, PO Box 329, Columbia, NJ • Privacy Statement