May 22 - 29
Memorial Day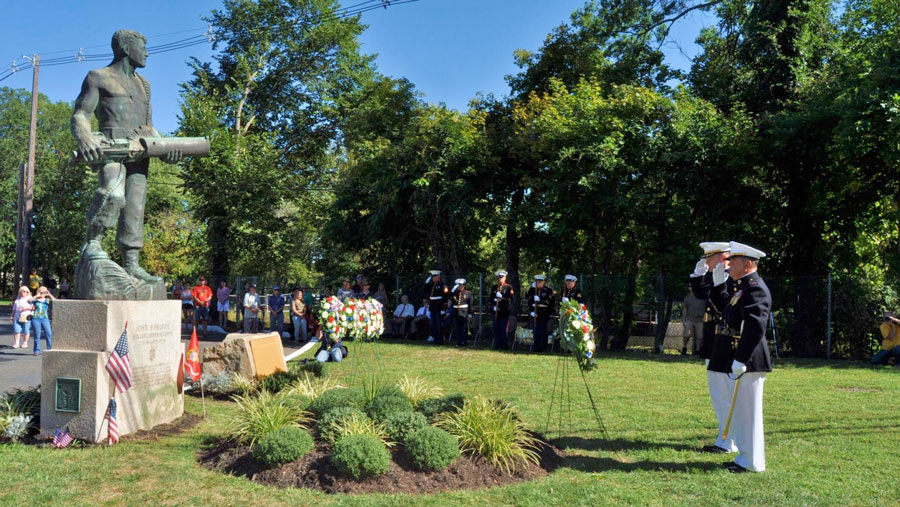 John Basilone monument in the Borough of Raritan.
There are somewhere around 1,200 historical markers in New Jersey, 500 of them in the Northwest Skylands region. Many are

monuments to war veterans

from all eras and in all sizes. The Branchburg Veterans Memorial covers six wars at once: the American Revolution, Civil War, Word Wars I and II, the Korean War and Vietnam. In

Flemington

there is a marker that you can't see from the road in memory of "Vietnam War Dogs and Their Handlers." The

Lambertville

8-12 Baseball League erected a memorial to PFC Charles L. Danberry who gave his life serving in the Marine Corp in Vietnam. A block or so away, the graves of Revolutionary War Lieutenant, George Coryell and "one of Gen. Washington's spies," Sam Holcombe, have been marked by the Hunterdon Cultural and Heritage Commission. And John Basilone stands larger than life on a little triangular intersection in the Borough of

Raritan

, his bronze statue sculpted by a boyhood friend and installed in 1948. Monuments like these decorate Northwest New Jersey in prominent and tucked away places. They are statues and plaques, fine-crafted or natural rock; some are pedestaled and others are so discreet as to appear part of the natural landscape. They all commemorate a part of our history, and often remind us of courageous men and women who have served our country. More...

This

Memorial Day Weekend,

take advantage of a calendar bursting with intriguing things for you and your family to enjoy. Or check our Day Trip Map for good ideas for recreational enhancement! For the more aerobically inclined, the Outdoor Map shows the way to go.
---
Summer Classic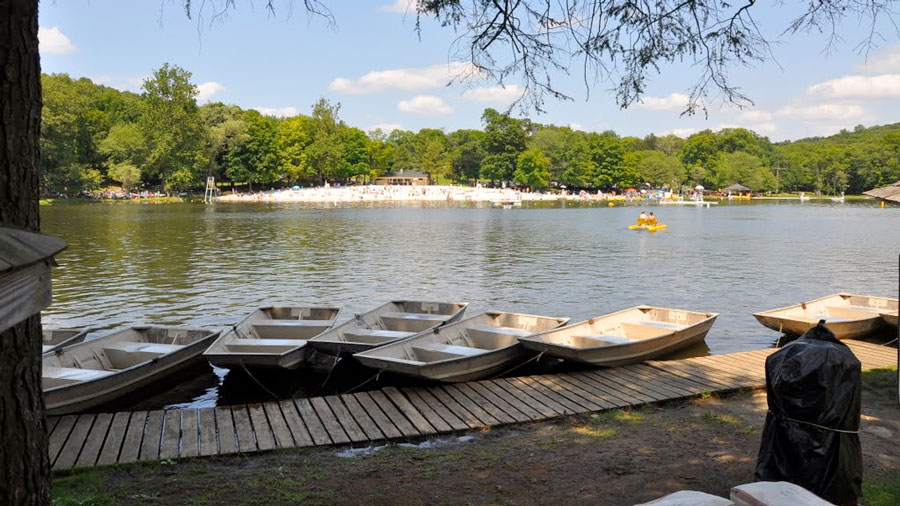 Don't miss the

67th opening weekend

at Tomahawk Lake Waterpark in Sparta. Visitors have always loved the immaculate sand bottom sloping gently out to floating rafts. Since those old days, the park has added a mountain of water slides including the "The Apache Plunge", a 610 foot mammoth flume raft ride for four people along with "Sitting Bull", a serpentine double flume body slide and "Crazy Horse" racing slide. Back ashore you can visit a large refreshment stand, outdoor beer garden (with live weekend entertainment), an ice cream trailer, a novelty trailer, an arcade, an 18 hole miniature golf course, a putting green and a ball field. For information call the lake office at (973) 398-7777 or check their website.
---
Face The Music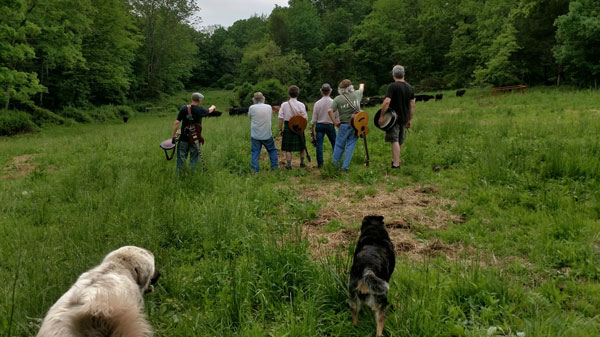 Bobolink Dairy and Bakehouse, where they produce grass-fed beef and make artisanal cheeses and wood fired breads, is also a wonderful place for a late May afternoon of music, dancing, and food. This Sunday (May 26), Na'bodach - The Band, six fabulous celtic musicians, plus electricity! Enjoy the farm's delicious foods which are available for purchase; BYOB. 1 - 4pm. Free, resv requested. 369 Stamets Rd, Milford (Hunterdon County), 908/86GRASS.

---
River Bound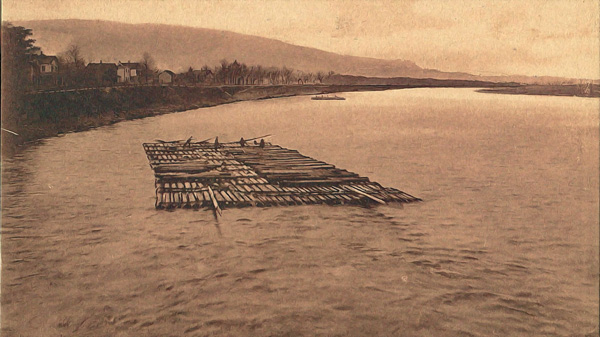 Picture yourself on a raft on a river, with sweet green iced tea and marshmallow fries. Somebody calls you, you answer quite slowly, "Memorial Day has

picnic

written all over it at the Ramsaysburg Homestead Historic Site in Knowlton Township!" Stop by on Monday (May 27), from 1-3 pm for a memorial tribute, then enjoy informal house and barn tours, river walks, and a special presenation about the

timber rafting

era on the Delaware. Bring your favorite covered dish to share; there will be a grill and fire to toast your marshmallows. The Ramsaysburg Homestead is located on the banks of the Delaware River on Route 46 at Ramseyburg Road in Delaware, NJ.
---
Back Road Bounty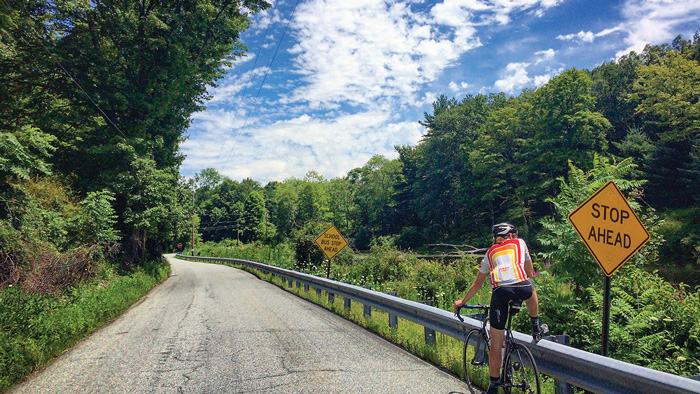 Summertime adventure is easy to find on a back country road.
Tucked away in the seemingly endless landscape of ridge, valley, and wooded hillside of Warren County is an incredible bicycle-friendly network of quiet back roads linking together small towns and historic villages, re-purposed rail trails creating pastoral off-road adventures, and miles of single track trail tracing through the rocky upland forests. The weather's perfect for some vigorous exploration, so strap on a helmet and put some rubber on the road!
---
Visit The Wild Woods This Summer!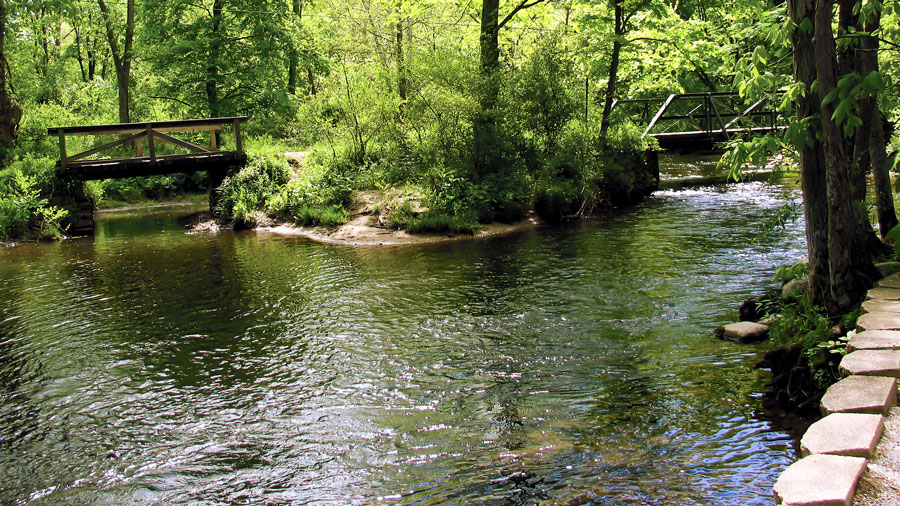 The Flatbrook-Roy
Got the secret desire to be an explorer? Envy Indiana Jones? Ever yearn for the excitement of bushwhacking through uncharted lands? Adventure is yours, right here in New Jersey. Discover over 305,000 acres of little known forests, meadows, streams, and lakes collectively called

Wildlife Management Areas

- all public property, all owned by the people of New Jersey. This land is your land!
---
Plan Ahead!
---
Subscribe!
Enjoy a year-round supply of great things to see and do in Northwest New Jersey! Sign up to receive a

Skylands Visitor magazine

for each season here.
Tap our calendar for the best events for you and your family, or check our current stories. Stay tuned to our Day Trip Map for good ideas for a scenic drive! For the more aerobically inclined, the Outdoor Map shows the way to go, or choose among dozens of natural attractions or outdoor activities suggested on our website. Northwest New Jersey and destinations just beyond those borders, in Pennsylvania and New York, offer brilliant ways to get out and enjoy the pleasures of the season.


If you prefer to receive updates on stories, upcoming events, and special offers via Facebook, you can follow along here.

Share this email
*|MC:TOPSHARE|*
---
Skylands Visitor Magazine, PO Box 329, Columbia, NJ • Privacy Statement