September 13 - 20
Don't Miss A Thing!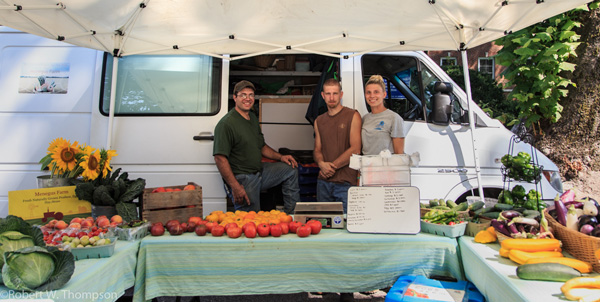 No doubt, fall is the most precious season. It

looks good,

especially with Northwest New Jersey's usual spectacular crop of fall foliage. And it

tastes even better,

thanks to the efforts all kinds of farmers. You never really know when autumn's gonna end, but you absolutely know what's coming behind it... SLUSH!
Don't miss a thing this fall. It comes and goes so fast, so keep an eye on our calendar and watch out for our virtual efforts to keep you informed.
---
Hands On
If you're considering a drive through the western reaches of the Skylands in search of fall flavor this weekend, two annual events deserve attention.

Wilbur's Country Store will host it's 38th annual

Fall Craft Fair

(Sept. 15 & 16) as always, on the lawn behind Wilbur's barn-style complex where craftspeople and artists from four states will set up their wares in a real country setting. For more information about Wilbur's or the fair, located at 735 Route 94 in

Frelinghuysen

(between Newton and Blairstown), click or call 908-362-8833.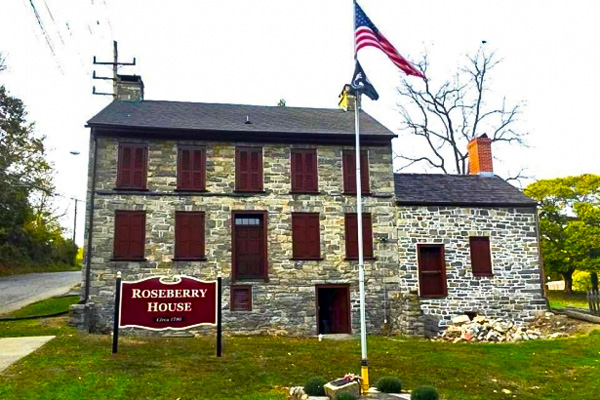 The annual Warren County Preservation Day takes its place at the Roseberry Homestead this Saturday, Sept. 15. Celebrate Warren County's vast array of parkland, historic preservation locations, farmland, and open space with live music, history, activities, an exotic animal presentation, food vendors, and much more! Located at 540 Warren Street in Phillipsburg, the Roseberry House is an 18th Century Georgian manor, listed in the National Register of Historic Places, undergoing preservation and restoration. The event will be held rain or shine and admission is free. Click or call 908/453-2650

---
Shelter from the Storm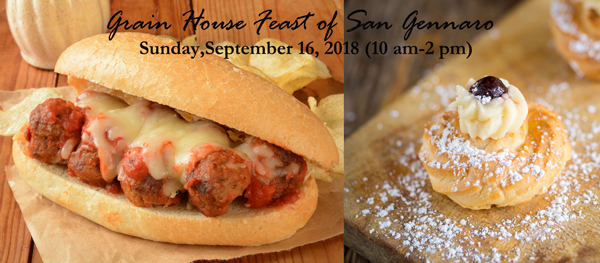 This Sunday's Buffet Brunch at the Grain House Restaurant at the Olde Mill Inn comes alive with the delicious tastes and aromas of the Feast of San Gennaro. Along with Sunday Brunch, an array of Italian Street Food will be set up at the Grain House (on the patio, weather permitting, for a complete festival experience) from 10am – 2pm. Among the comfort foods you'll enjoy: traditional mini-meatball or sweet Italian sausage and pepper grinders, fried mozzarella with classic marinara, spinach phyllo pie, local creamed ricotta zeppole, and chocolate chip cannoli. $29.95, children ages 4-10, $12.

For reservations, call 908/221-1150.

The Grain House is located just south of Morristown at 225 Route 202, (GPS: 225 Morristown Road) in Basking Ridge. (I-287, Exit 33B).

Mangiare!
---
Skylands By Saddle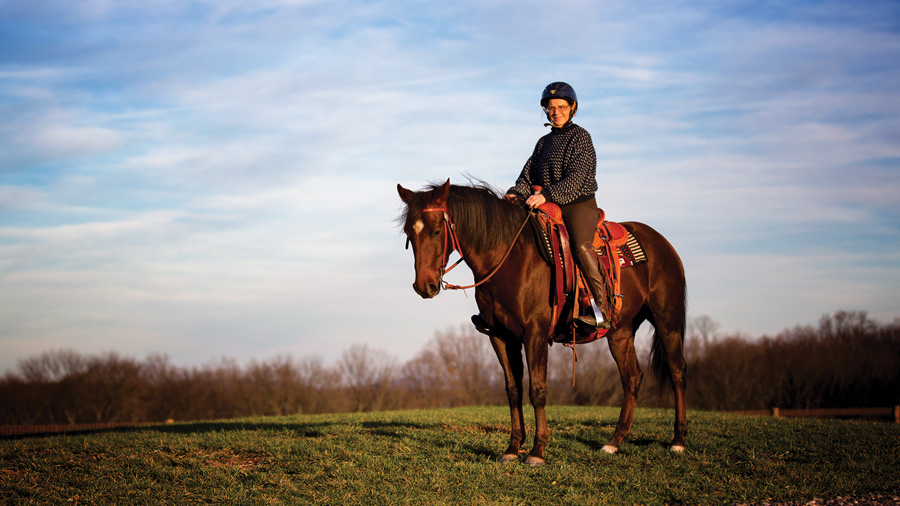 Riding is a partnership! Photo by Bob Thompson.
In a land crisscrossed by interstates, punctuated with traffic lights, and clogged with cars, it's easy to overlook how much northwestern New Jersey territory you can still cover on a horse. You can explore rivers, streams, fields, and hills and enjoy remote views and vistas—all from the saddle. Exercise? Certainly. But also the pleasure of working with a 1,000-pound companion who can handle the footwork. Saddle up!
---
Meant For Meandering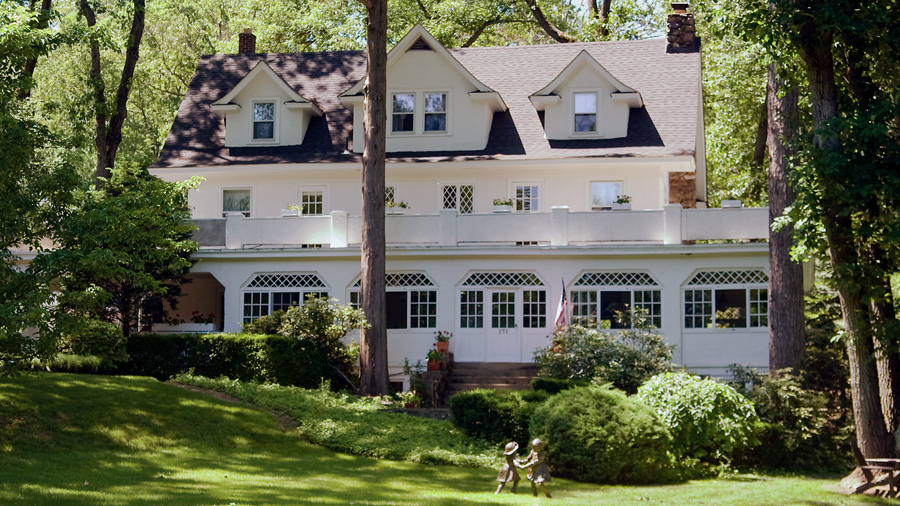 The sheer volume of towns and municipalities in New Jersey is often cited as our state's major burden. But each of our 566 "domains" has a history that never fails to fascinate. Driving down the Mountain Lakes Boulevard through one of America's most expensive zip codes, 07046, is certainly dazzling. But for those who choose to explore, there is a story waiting -- one of plain old human fragility. More...
---
Bushels of Fun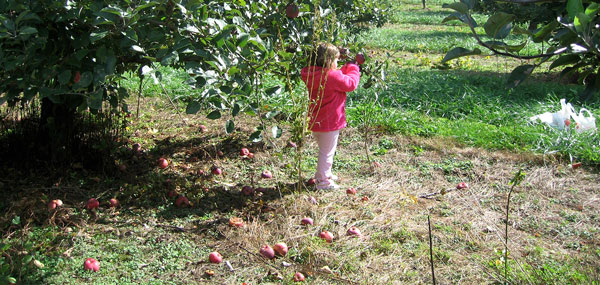 An apple orchard in autumn radiates a particular security. A walk among ageless trees laden with the mythical fruit is a trip through a special kind of garden. Apples come in many varieties, each cultivated for its own purpose. All have one thing in common;

they are good for you.

Visitors are often content to roam traditional orchards. Some include wagon rides to the picking area and shops filled with baked goods. Others sell local cider, and a few places make their own, just like in the old days. More than half of New Jersey's apples ripen in September, so its time to pick yours! Check here for locations and more information.
Ochs Orchard.

One of the best! Cider made on site from Red Delicious for sweetness, Winesap for tang, McIntosh and Empire for body. 4 Ochs Ln, Warwick, NY, 845/986-1591
Brook Hollow Farm.

PYO apples, several varieties including semi-dwarf trees (great for kids). Peaches from our orchards, farm market. Near the beautiful Delaware Water Gap, you'll be glad you found us! Frog Pond Rd., Columbia, 908/496-4577
Riamede Farm.

Pick your own apples and pumpkins at our 250 year old farm. Simple, authentic and without the carnival. Thirty varieties of apples, traditional, heirloom and your modern favorites. Free hay rides on weekends through the scenic old orchards out to the pumpkin patch. Cider, donuts, jams, local honey & more. 122 Oakdale Rd, Chester 07930, 908/879-5353
---
Skylands Prime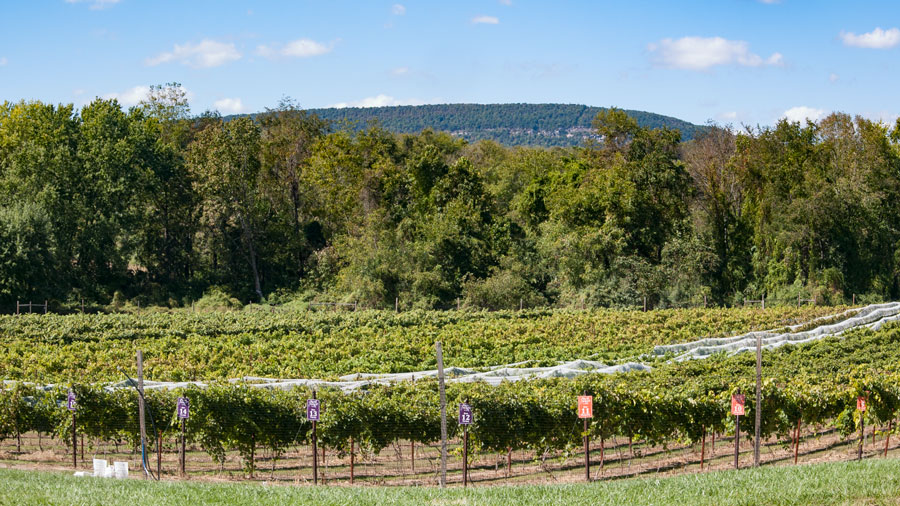 The Brook Hollow Winery, in Knowlton Township, looks out over the vineyard, then beyond to the Delaware Water Gap.

Enjoy hand-crafted wines fermented, aged, and bottled at the Brook Hollow Winery Ritter family farm in the heart of the scenic Delaware Water Gap. In addition to wine tasting and sales, a schedule packed full of events and entertainment makes a visit to Brook Hollow essential to a complete autumn agenda! Next Saturday, Sept. 22, you can sit down with the Ritter's for a special evening of delicious food, exclusive wine releases/tastings, good discussion with friends and family, and more. Look for the notice here and make your reservation, or call 908/496-8200! Dinner is limited to just fifty people. Brook Hollow is located at 594 State Highway 94 in Columbia.

---
Plan Ahead!
---
Subscribe!
Autumn is coming soon, and so is our fall issue. Sign up to receive your copy of the next

Skylands Visitor magazine

here.
While you wait for the mailman, tap our calendar for the best events for you and your family, or check our current stories. Stay tuned to our Day Trip Map for good ideas for a scenic drive! For the more aerobically inclined, the Outdoor Map shows the way to go, or choose among dozens of natural attractions or outdoor activities suggested on our website. Northwest New Jersey and destinations just beyond those borders, in Pennsylvania and New York, offer brilliant ways to get out and enjoy the pleasures of the season.


If you prefer to receive updates on stories, upcoming events, and special offers via Facebook, you can follow along here.

Share this email
*|MC:TOPSHARE|*
---
Skylands Visitor Magazine, PO Box 329, Columbia, NJ • Privacy Statement