The Personality of Northwest New Jersey
"Skylands" is simply a perspective; a way of looking at and appreciating Northwestern New Jersey. "Thinking Skylands" endeavors to meld those characteristics shared by the constituent counties, towns, ridges, valleys, country roads and sections of interstate into a comprehensive portrait; one more attentive to geographic, cultural, and historical attributes than county and municipal borders. Explore the remarkable personality of this place!
With a little planning and a map or two, the New Jersey section can be conquered one day at a time in seven modest day-hikes.
The main stem of the Delaware, 331 miles from Hancock, NY, to its mouth at Cape May Point, NJ, is the longest free-flowing river in Eastern United States.
Nearly everywhere you look there are rocks; big ones, little ones, sometimes fields of them. Curious explorers cannot help but wonder why certain rocks and boulders have drawn enough attention in days gone by to have been given names of their own. Where are these special boulders anyhow, and what are their stories?
Pound for pound, the hybrid striped bass rates right up there with the best of the fresh water fish when it comes to putting up a good fight once hooked. Pound for pound, the walleye is hard to beat for table fare, with some fishermen calling it the best tasting fish of them all. Fortunately for those anglers in this part of the state who like some muscle on the end of their line and tasty fillets on the table, there are plenty of both fish around due to vigorous and well-planned stocking programs. These fish are there ... but you're going to have to work for them
Strolling along the Paulinskill Valley Trail is a fine way to spend a summer day. With access points and parking spaces in many places along this 27-mile soft dirt-cinder path, you can stroll at leisure or pick up the pace as you wish.
Drawing visitors and vendors from throughout the Northeast US for over a quarter century, Scandinavian Fest is the largest all-Nordic festival in the US.
Right here, right now!
Newfoundland and West Milford offer preserved deep forests, brooks, ponds and unspoiled landscapes throughout the Pequannock Watershed.
Few of the hikers, campers, canoeists, and nature lovers that visit Worthington realize that industrial pumps are responsible for the preserved wilderness and natural wonders that they enjoy there. Charles C. Worthington, a prominent and very wealthy New York socialite, sportsman, fisherman, and skilled rifleman, assembled this park in the late nineteenth century. He called it Buckwood Park.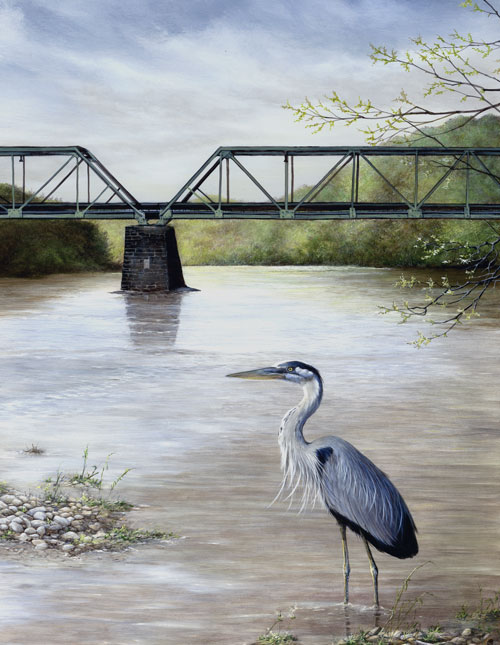 Officially, the Skylands Region refers to Northwest New Jersey and includes the counties of Morris, Somerset, Hunterdon, Warren, and Sussex. Destinations just beyond those borders, in neighboring counties and states (Pennsylvania and New York), are equally intriguing and convenient, so don't be confused if you come across some of those here.
The region contains two national parks at its edges, 60,000 acres of state parkland, and a diverse and beautiful geography filled with lakes, rivers and picturesque hills dotted with farms. The region's rustic nature is perfectly complemented by many vigorous towns and villages that offer wonderful entertainment, shopping and dining opportunities, fine museums, theaters and accommodations. And there is a year round schedule of arts & crafts fairs, antique shows, exhibits and festivals in New Jersey's Great Northwest.
This Summer, Think Skylands!
Make it a point to get out and enjoy the pleasures of the season. We've collected lots of ideas for you and your family. Some may be obvious, some might surprise you. We hope we're helpful when you're planning an afternoon, a weekend, or perhaps a permanent relocation to New Jersey.
Most of the material you'll find here has been published in our quarterly guide to the region: the Skylands Visitor Magazine. If you'd like a free copy, move over here.